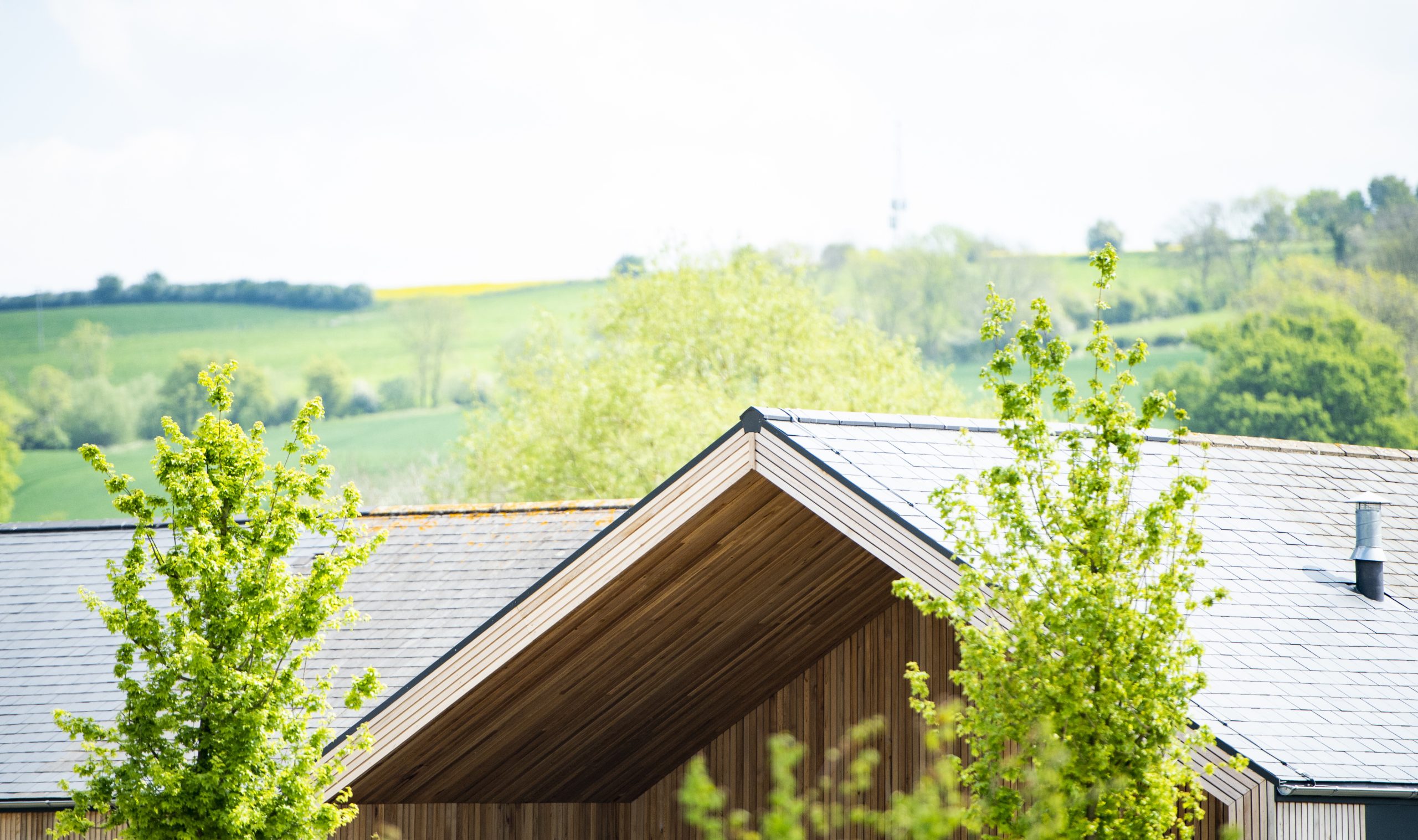 A company that cares
Bringing down UK carbon emissions
The UK urgently needs to decarbonise its built environment sector, which is directly responsible for 40% of the total UK carbon emissions, with the construction sector as a whole estimated to contribute up to 11% of global carbon emissions.
Stepnell built five of the first solar parks in the UK and has continued to be at the forefront of developing sustainable solutions for our clients. We do this best by engaging early in the process so that we can ensure the right design solution, construction strategy and renewable opportunities are all assessed. Whole life costing forms a key element to our assessments for our clients. We now design and deliver renewable solutions through our dedicated business Step Energy.
Step to Zero
Simplifying the pathway to commissioning energy efficient and low carbon buildings
'Step to Zero' draws out sustainability opportunities within each project at the earliest stage, maximising their potential.
Providing you with a solid business case, that evidences capital expenditure vs operational expenditure, and long term benefits of sustainable assets. Early engagement with us as your contractor, design consultants and stakeholders is key, we use Teamship collaboration to provide you with a logical road map to:
Achieve Net Zero projects where possible

Meet RIBA 2030 Climate Challenge Targets (& interim 2025 targets)

Obtain benchmark certifications – EPC / BREEAM / WELL

Achieve 'zero-carbon in construction' by 2030

Make the most of your budget with long term, sustainable solutions

Providing sustainable solutions that meet both budget and sustainability expectations 
Key elements of the process include:
Energy efficiency
Working with Step Energy, our energy and renewables sister company, we can provide you with an energy and carbon review of your initial designs or existing assets, including CapEx vs OpEx analysis. Our aim here is to minimise energy demand during the initial design stages, using efficient services and low carbon heat. 
The review will provide you with a high-level business case for the introduction of energy efficient / generating technologies into your scheme including lighting, solar PV, electric vehicle charging, high voltage and low voltage (HV & LV) solutions and a Smart Grid review, to show potential for carbon offset, supporting the journey to zero.
We ensure you gain the most from all new systems through end user and FM team training to achieve operational performance objectives and deliver sustainability goals.  
Environmental quality
Using a 'fabric first' approach to building design involves carefully considering the design and construction of your building envelope in the initial design stages, maximising the performance of the components and materials that make up the building fabric itself, before any building work begins.
By using high performing materials and adapting the principles of air tightness, ventilation, heating, daylighting, and CO2 levels you can minimise the energy needed to heat and cool your building and improve the indoor environment for occupants.
Durable design
Our design team can work with you to determine the long term aspirations for the asset, adapting thinking to the end of life of the building and not just 'in use' at that time. Specifying materials and processes that allow you to reuse and recycle every element of the scheme in the long term.  
Working with clients such as Centre Parcs, Travis Perkins and Veolia we have provided collaboration and advice on the benefits of this method of construction, reducing embodied carbon, eliminating waste and with less labour and vehicles required in construction plus the removal of temporary works requirements. Providing programme savings through efficiency in manufacturing and predictability of quality and timely delivery.
Water Efficiency
Early contractor involvement means our design team can review the plans for water efficiency and challenge the 'Norm.' Using RIBA 2030 Challenge Targets as a benchmark for reductions in potable water use of 16 l/p/d. We can provide you with a path to minimising water demand through optimised building systems and the harvesting and recycling of rainwater.
Eco friendly materials use
Whole life carbon modelling, embodied carbon forecast and materials swapping analysis using OneClick software engaging with leading Universities and supply chain.
Our buyers provide advice and guidance on material selection, meeting sustainability aspirations, sourcing materials with good sustainable credentials, low embodied carbon and where we can provide cost savings with a labour only approach. 
Waste reduction
Our approach is to minimise natural resource use and target zero construction waste to landfill.
The design and engineering of your building will have a huge part to play when it comes to reducing the waste created during the process of construction. We can suggest the use of circular economy strategies, reviewing the build process with a focus on waste minimisation, the use of recycled / upcycled / circular materials, the use of MMC and pre-manufactured value and the reduction in single-use plastics.
Send us a message
Use the form below to send a quick message.