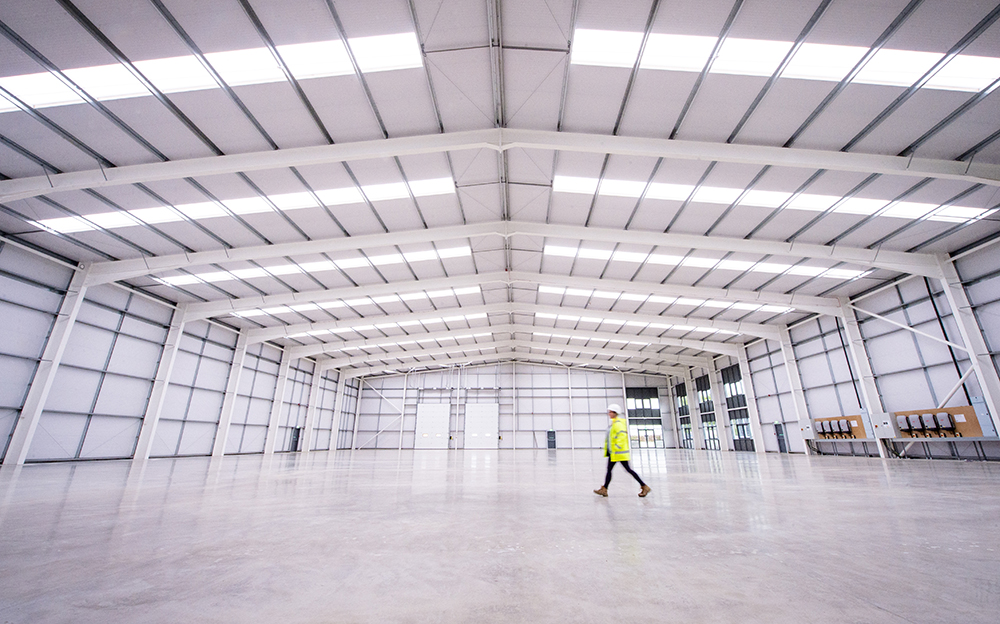 A new build business park development including ten industrial, warehouse and trade counter buildings across an 85,000 sq.ft site in Rugby.
CLIENT: Stepnell Ltd
ARCHITECT: The DCM Partnership
PROGRAMME: 52 weeks
VALUE: £7 million
On developing the brief for Stepnell Park we established a number of key success points for the project, these included a positive local economic impact, creating up to 100 jobs for the local community of Rugby.
Delivery of a sustainable development, generating our own green energy, reducing CO2 impact and providing lower cost, sustainable energy for the parks occupiers. Team involvement of the many skill sets of the Stepnell business, including our concrete repairs and property & development divisions.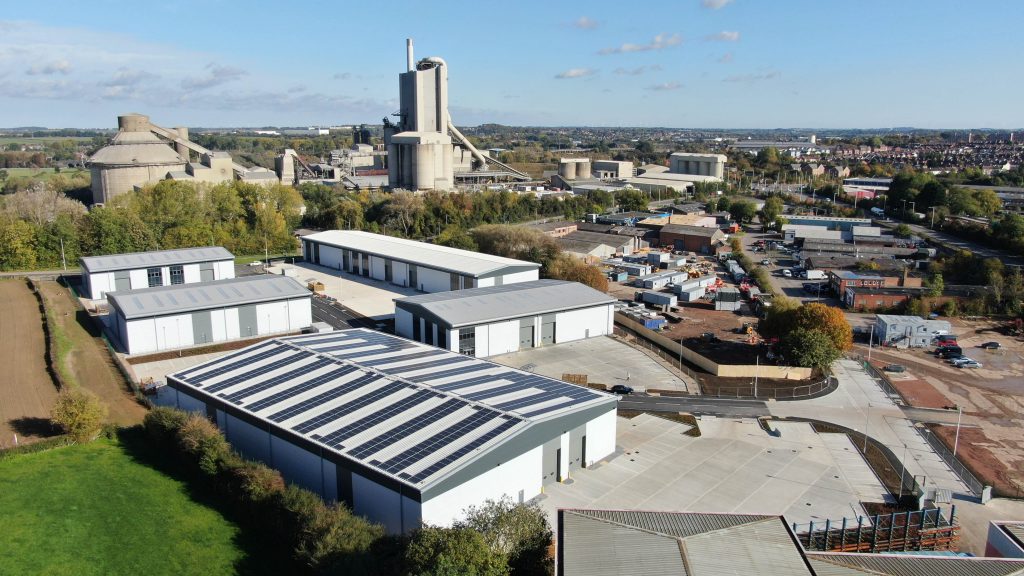 The scheme involved the design and installation of an innovative Smart Grid approach to the energy solution.
Key project achievements
A Smart Grid is a system that combines multiple renewable energy technologies such as solar PV, battery storage systems, HV/LV infrastructure and electric vehicle charging points to create a single system across a whole site. At Stepnell Park, the innovative Smart Grid significantly changed the way in which electricity is now distributed within the development.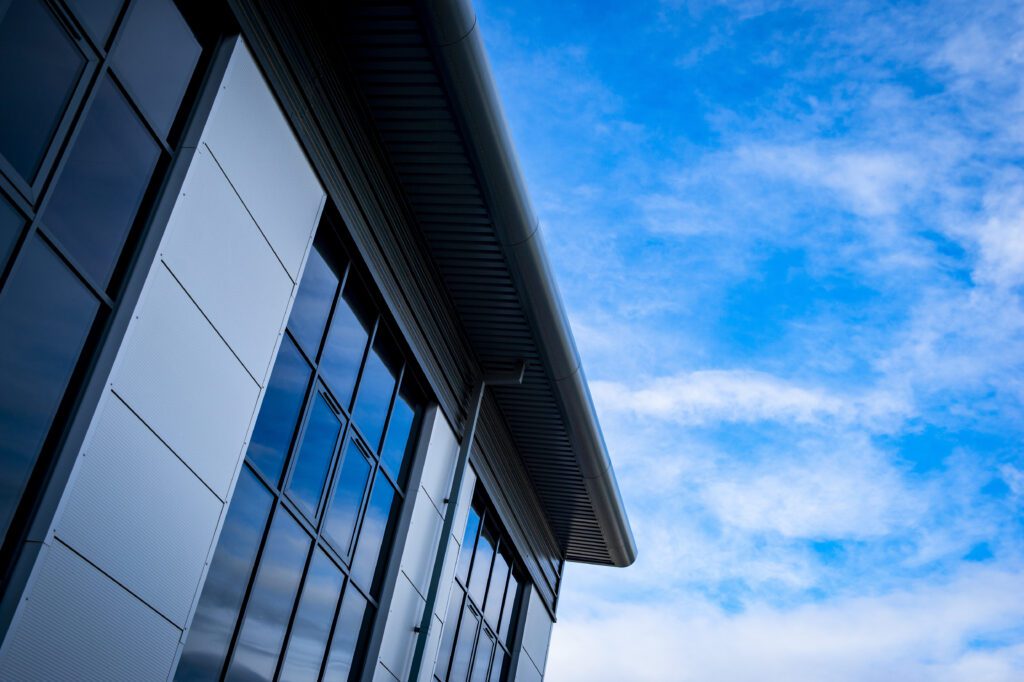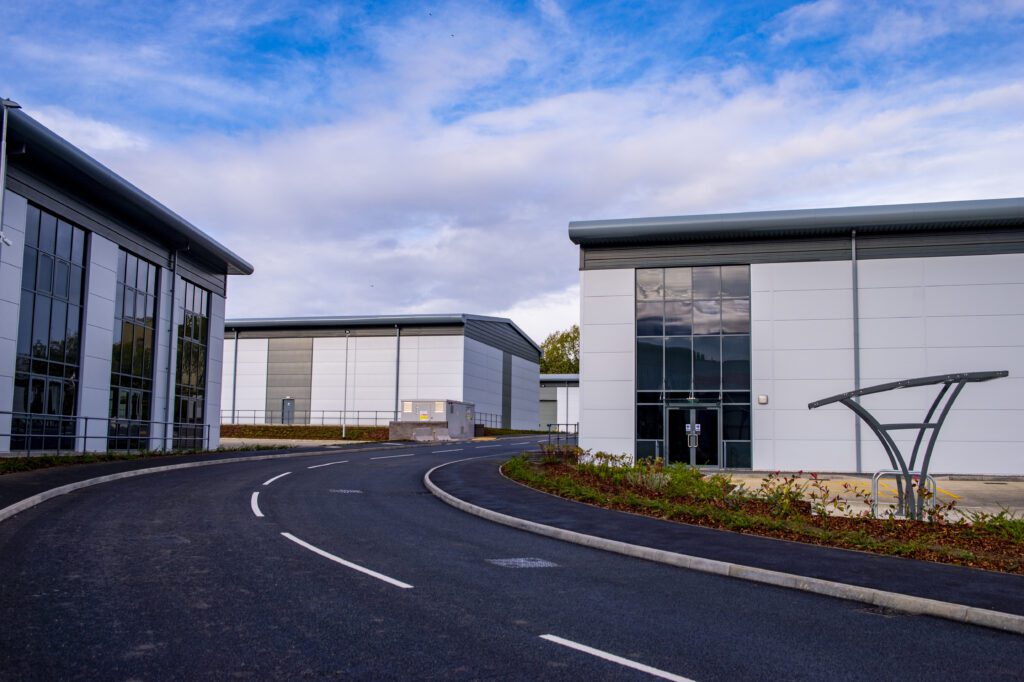 A 220 kWp rooftop solar array was installed onto two of the units which has the capacity to generate nearly half the energy requirements of the site. A battery storage system was installed to collect and store the energy, allowing for the energy load to be shifted from peak to off-peak periods, reducing peak demand. This puts less strain on the grid during peak times as the energy demand is fulfilled from multiple different sources.
The system also reduces our impact on the environment. The PV system will generate 178,000 kwh and will save in excess of 70,000 kg of CO2 per year, which will increase as more renewable technologies are planned to be added to the system.
The Smart Grid installation at Stepnell Park was named 'Commercial Building of The Year' at the The Energy Awards 2021.