Category: Construction
The first phase to transform the empty former M&S building on Stodman Street in Newark into an attractive hub made up of homes and retail units is underway. This ambitious project will breathe new life into the heart of the town when completed.
Stepnell, a well-established complete construction partner with over 150 years' heritage in the industry, is undertaking the initial phase and mobilisation of the project.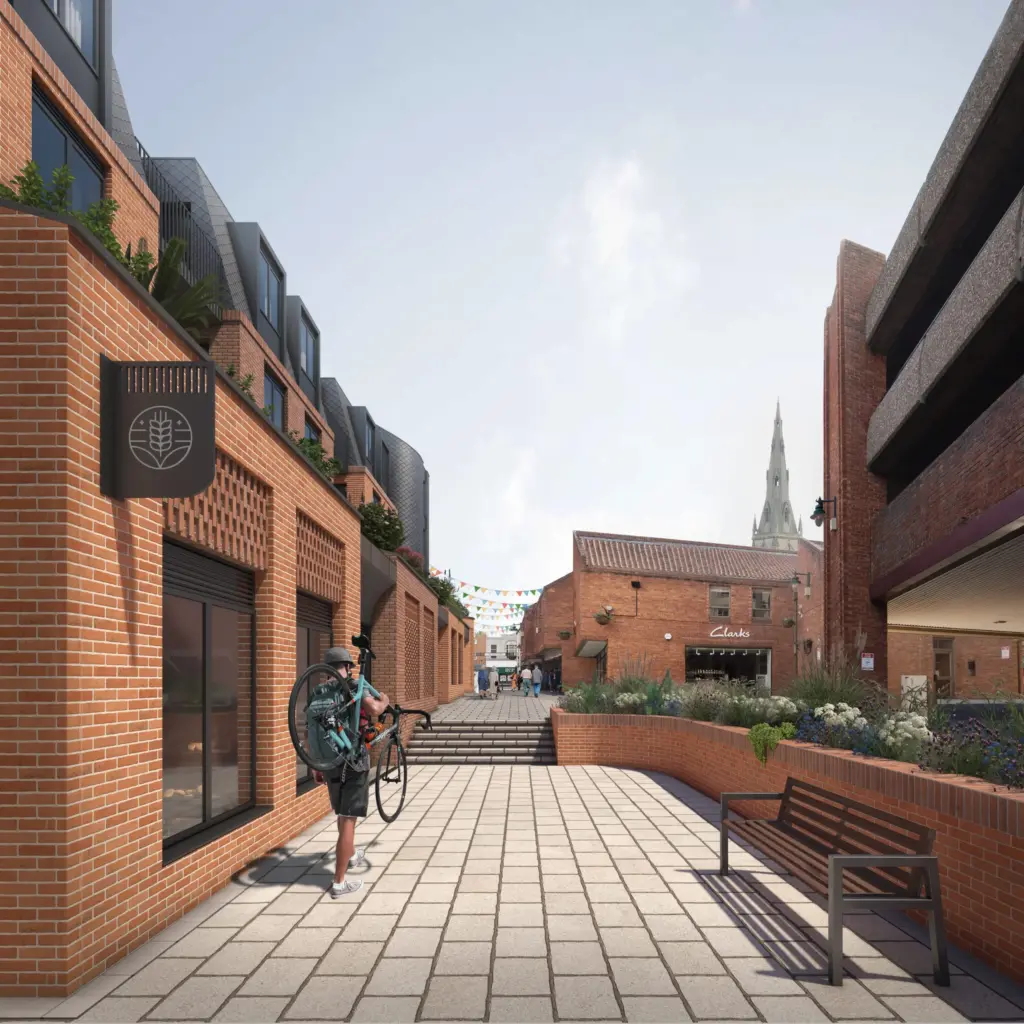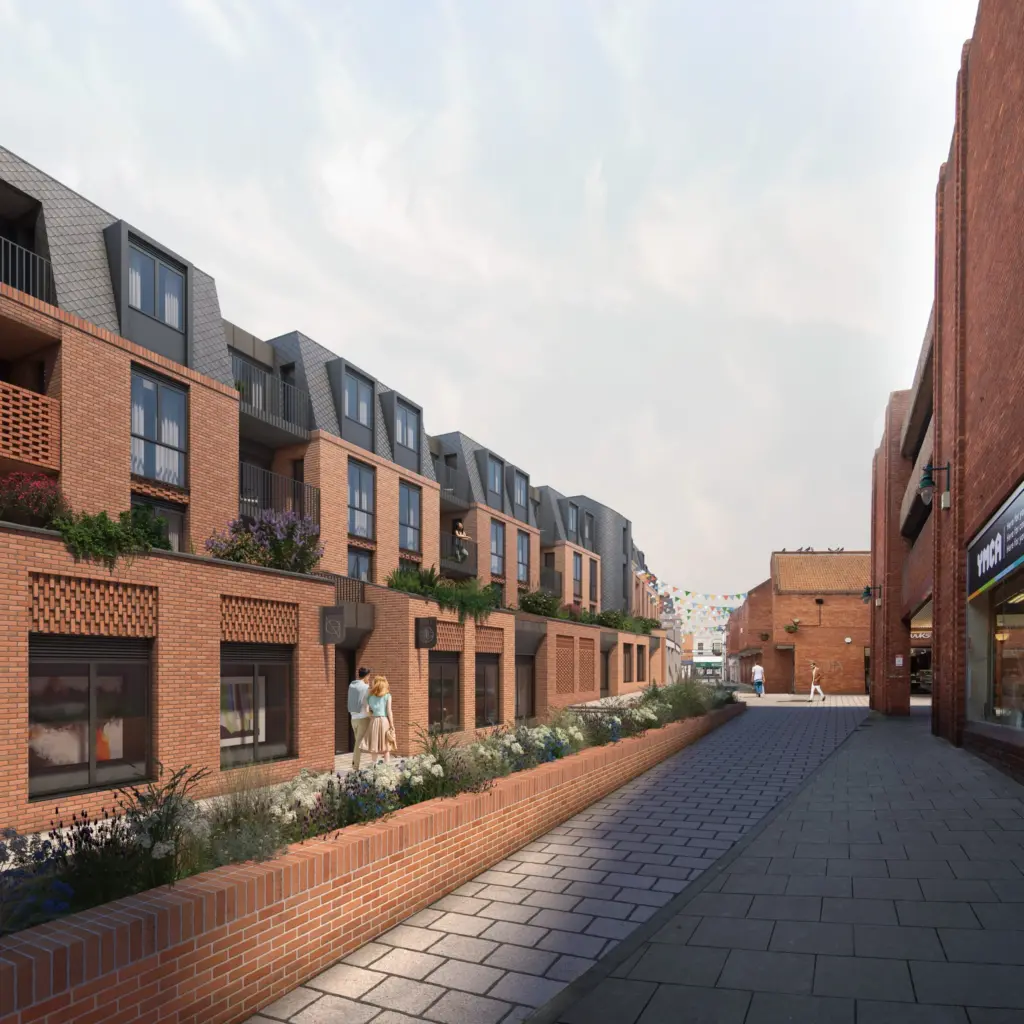 Councillor Matthew Spoors, Portfolio Holder for Sustainable Economic Development at Newark and Sherwood District Council, said: "It's exciting to see this project underway. We are showing that initiatives like this can help to develop town centres so that they that offer a vibrant experience which attracts different people at different times. "Without the Council's intervention, this prominent building could have fallen into disrepair and become an eyesore. We've taken action into our own hands and are doing our best for Newark, turning a building that could have been abandoned into a thriving and active area where living, working and shopping come together.
"We actively asked many high street retailers to take on the store but none were interested in occupying the large 32,000sqft building. The fact is that they may already have a presence in nearby Nottingham and Lincoln and it's not viable for them to occupy such a big building in a town of Newark's size and location. There is however demand for smaller units and we are confident that the site will be occupied as soon as renovations are complete. This is reflected by the uptake of the retail units by the Travelodge and in the Buttermarket."
Plans will see the empty building converted into an exciting hub made up of 29 high-quality residential homes in the heart of Newark, which will provide a new town centre housing offer with a sympathetic but eye-catching and vibrant design. There will also be two new retail units which will improve Newark's retail offer with the aim of attracting more people into the town centre.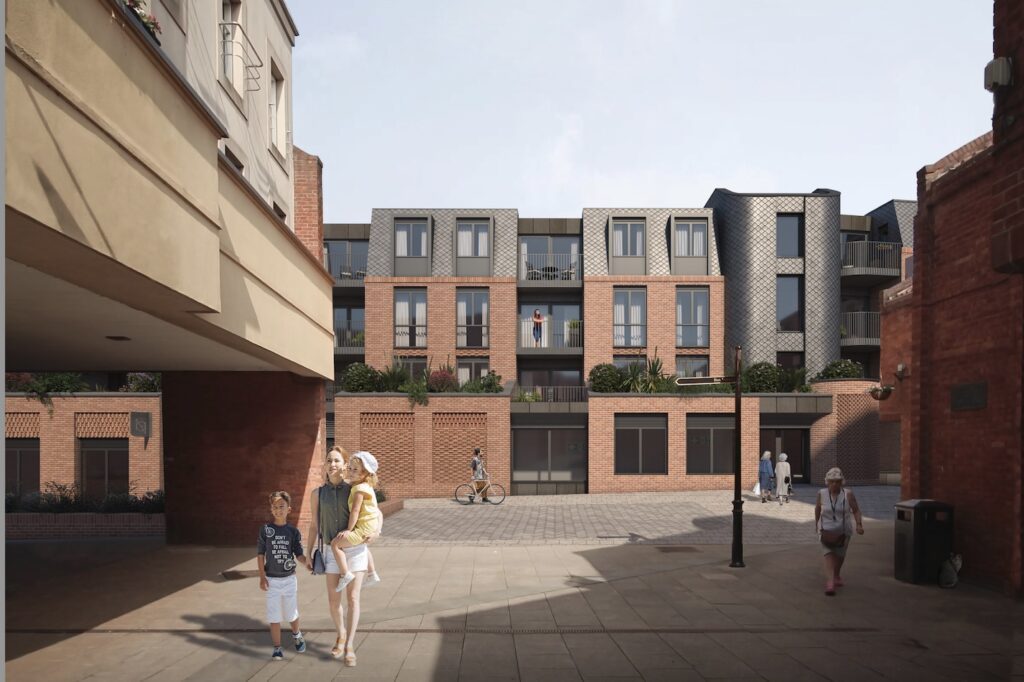 Smaller retail units will complement the rest of the town and will look at enhancing the shopping offer in the centre. The District Council has been successful in the past; although they own very few buildings in the town centre, since taking over and managing the area of the Buttermarket facing Middlegate, fantastic tenants such as Tambo Lounge, Iguazu, Specsavers and Inspire have collectively created a space for learning, shopping and socialising. With a track record for providing attractive units, the District Council continue to support town centre occupation.
Tom Cartledge, Co-Chair of the Newark Town Board, said: "This is an opportunity to transform a large empty building into something that will be hugely beneficial to the health of our high street in the future. "Across the country, retail in towns and cities is in decline which is why we've put this project together to inject new life in the area with the aim to make the heart of Newark a great place to live and shop. "There are many other projects running alongside the development including Newark Cultural Heart which has already brought people to the town centre through creating exciting events and programmes and the Stodman Street work is an extra step in encouraging more to visit, stay longer and take advantage of the activities and hospitality on offer."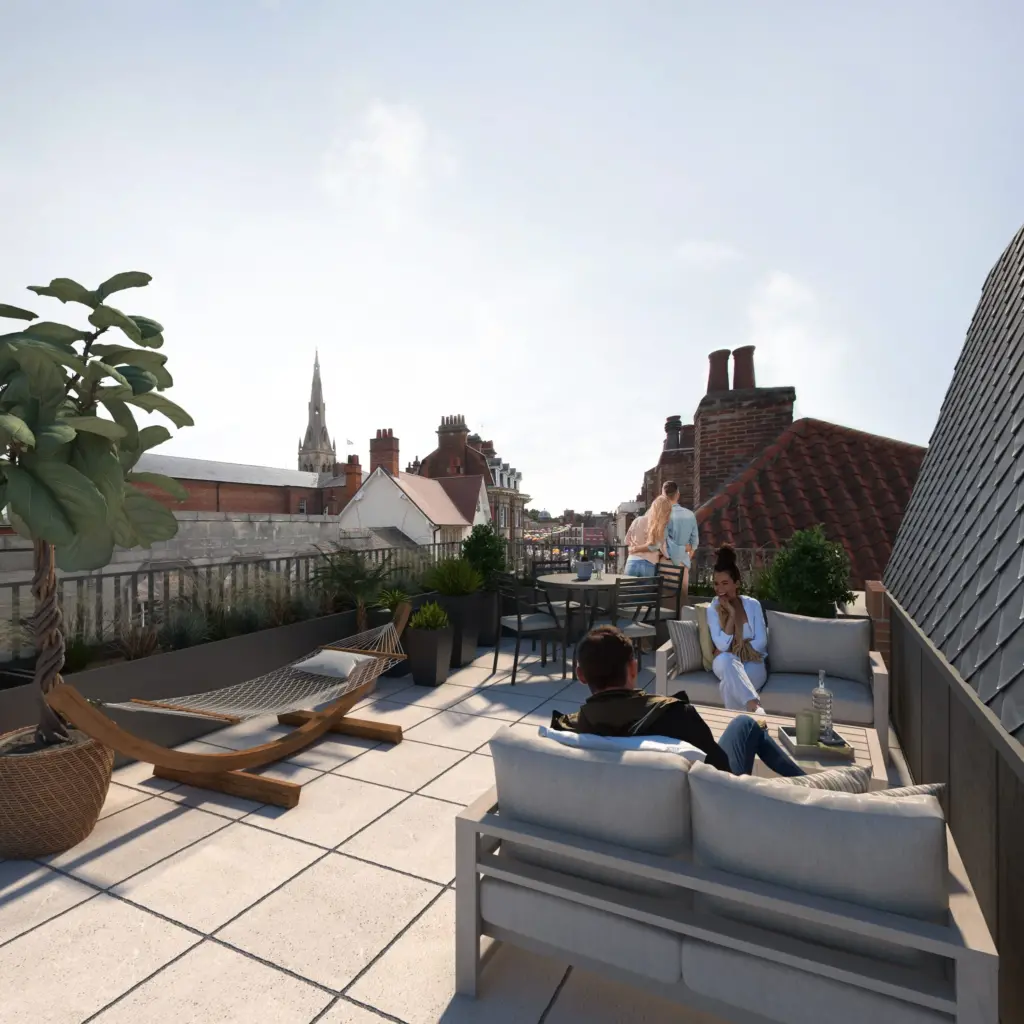 It is also putting emphasis on bringing sustainability aspects into the build. This development will utilise solar panels on the roof, have modern insulation and will recycle up to 90% of all materials removed from site. It will also create new green planting and expand St Marks Lane, opening up the link between Lombard Street and Stodman Street.
The first phase of work is likely to take place until the end of Christmas this year with the construction taking place soon after. Completion is expected to be in summer 2025.
Tom Sewell, Regional Director at Stepnell, said: "We are proud to be chosen as a trusted construction partner and to be beginning the important first phase of demolition works, which will create the space for building an exciting new hub in Newark. We are considerate of the need to minimise disruption to the public throughout the project, in what is a busy area of footfall in the town. "As the works progress, we will be making significant investment back into the local community. This includes targeted regional spending, employability programmes with local schools and colleges, and sustainability initiatives to reduce our carbon impact."
The scheme has been procured through the Procure Partnerships Framework, which supports public sector bodies to procure contractor partners, divided regionally to support the values of local delivery with national governance.
The Framework supports public sector bodies to deliver their strategic targets, and is designed to be flexible yet robust, providing clients with demonstrable value for money when procuring their projects.
Tom Woolley, Key Account Manager (East), Procure Partnerships Framework: "Procure Partnerships Framework are absolutely delighted to have supported Newark and Sherwood District Council in appointing Stepnell to deliver this transformational scheme. "The completed works will join a wide range of successful schemes delivered by Stepnell in partnership with Procure Partnerships Framework, and it will be fantastic to see the boost that this project will provide to the people of Newark. It has been a pleasure to work with Newark and Sherwood District Council on this scheme, and we are excited to see how subsequent projects develop through the Towns Fund initiative."
The Stodman Street development is one of many projects being funded by Newark Towns Board's successful application to the Government's Towns Fund initiative. It is being delivered by Newark and Sherwood District Council whose aim it is to breathe new life in Newark town centre. Other projects include the £3m restoration of Newark Castle and a £2.1m Cultural Heart project aiming to provide a varied and exciting events programme alongside investments to improve the town centre even further.