Category: Construction
Complete construction partner Stepnell has passed the midpoint of a capital project to substantially upgrade the engineering and technology centre at Leicester College.
Set to complete in November, the redevelopment of the facility on the Abbey Park Campus will provide students with updated learning facilities, to support the delivery of engineering T levels and other types of engineering qualifications.
Stepnell is delivering the construction of a design led by Moss Architecture. Interiors Ltd. The multidisciplinary design team includes quantity surveyors from MDA Ltd, as well as mechanical, electrical and plumbing engineers from Steven Hunt Associates Ltd and structural engineers from Price & Myers Ltd.
The project includes the introduction of and upgrade to new industry standard laboratories. These will be used to teach students across specialist engineering disciplines, including electrical engineering, electronic engineering, pneumatic and hydraulics, programmable logic controllers (PLC) and robotics.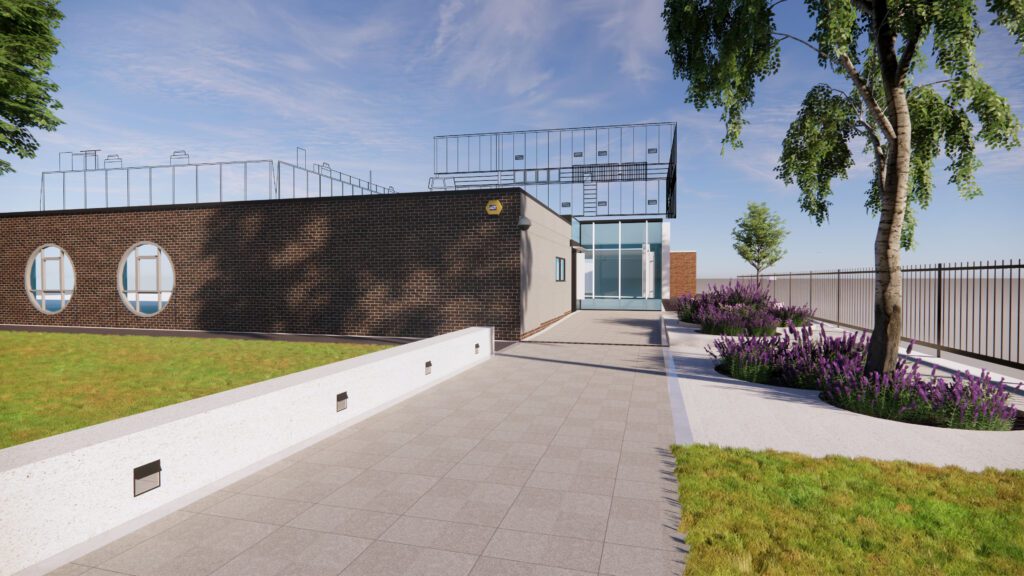 A new mechanical engineering workshop is also being constructed by Stepnell to accommodate industry-standard lathes and milling machines. Additionally, a specialist hand skills development and projects area, welding booths and a state-of-the-art grinding room will be integrated to enhance the hands-on learning experience.
Tom Sewell, regional director at Stepnell, said: "With a consistent pipeline of projects within the education sector, this is the third project we have undertaken for Leicester College. We have a key focus to continue developing lasting public sector client relations. "We understand the college's needs to provide the best learning experience in the long term while minimising the disruption to the teaching experience during the build, and we're progressing well ahead of completion in November. "With a strong familiarity within our construction team of the educational needs for aspiring engineers, it's a highly rewarding project to help create the ideal learning space to educate future talent."
The capital project supports the introduction of engineering T Level qualifications at Leicester College, with the Department for Education having provided more than £1 million towards the project cost from T-level capital grant funding.
The college aims to help meet the skills demand at higher technical levels regionally and nationally and provide a valid pathway to higher technical qualifications. It aims to support the forecasted 1.2% growth in engineering and electronic engineering occupations available in Leicestershire and Rutland by 2030.
Ibrar Raja, director of engineering at Leicester College, said: "I am delighted to witness the transformation of our engineering building into a state-of-the-art facility that reflects our commitment to providing the best possible learning environment for our students and supports the need for highly qualified and skilled engineers in the region. This refurbishment project embodies our dedication to fostering innovation and excellence in engineering education."