Category: Construction
A new Centre for Health and Medical Education at the University of Worcester has now been completed by Stepnell. This is the fourth project the complete construction partner has delivered on behalf of the University.
Starting on site at the University's Severn Campus in 2021, the highly anticipated project has involved the delivery of a sophisticated anatomy laboratory, a suite of GP simulation rooms, and a range of general seminar and teaching rooms. Offices, break-out spaces for group study and a café have also been constructed by Stepnell.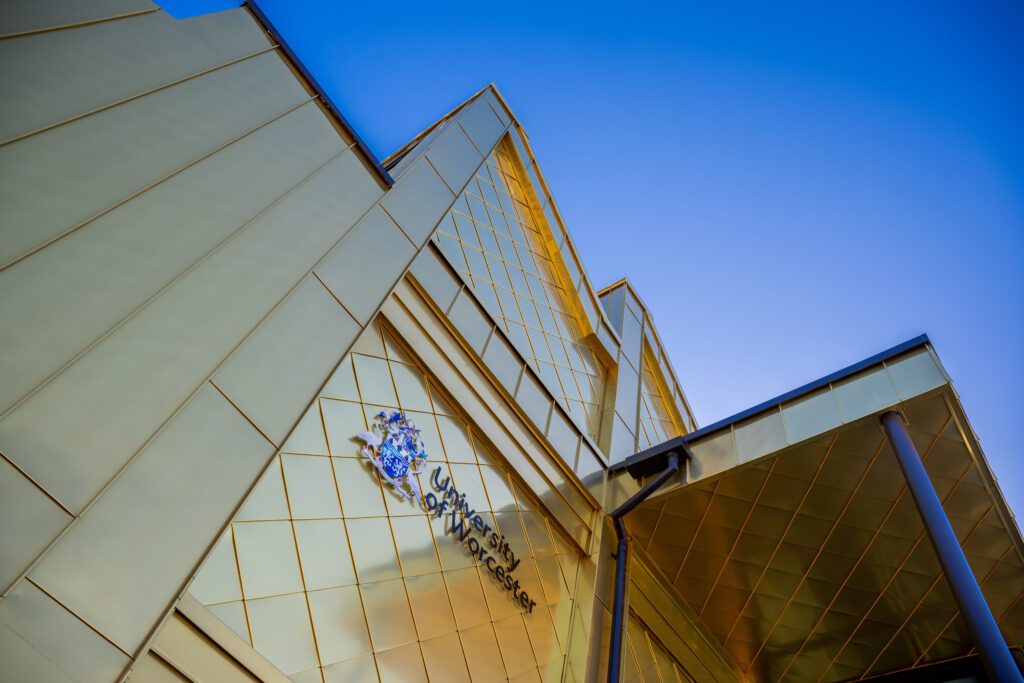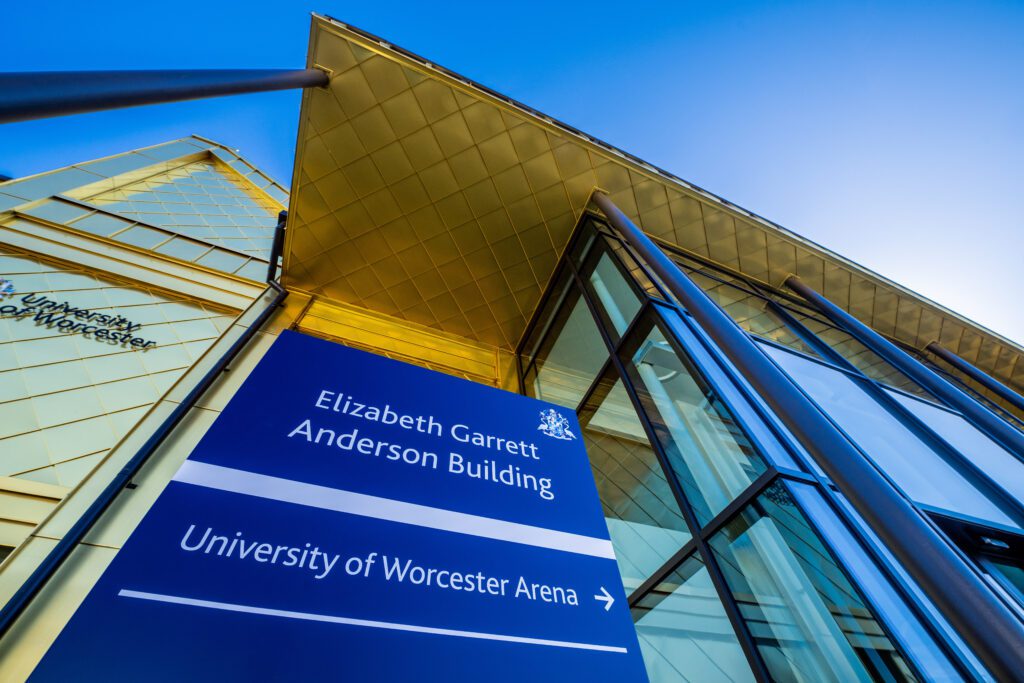 Adrian Barnes, regional director at Stepnell said: "The Elizabeth Garrett Anderson building is our fourth project with University of Worcester and shows the success of our collaborative approach in creating lasting partnerships. Having this strong relationship helps to mitigate any risks to maintain the end goal of delivering a high quality project in time and to budget, which is what we have achieved. "The building is uniquely enveloped with gold copper shingle and is flooded with natural light from the impressive North light roof structures, so it was a priority to use our experience to ensure the redevelopment project would retain the legacy of this 1965 building, while delivering on sustainability and creating a modern teaching space. Throughout, we were also pleased to work with the University and its students and put in place measures to reduce emissions."
Working in close collaboration with the University of Worcester, Stepnell added social and environmental value throughout. This included supporting local students with training opportunities and creating several sustainability initiatives to reduce emissions. The Stepnell team encouraged the use of public transport, walking and cycling and installed a biosite system to help track site visitors, deliveries and reduce worker emissions as part of a green travel plan that saved 122,721 transport miles.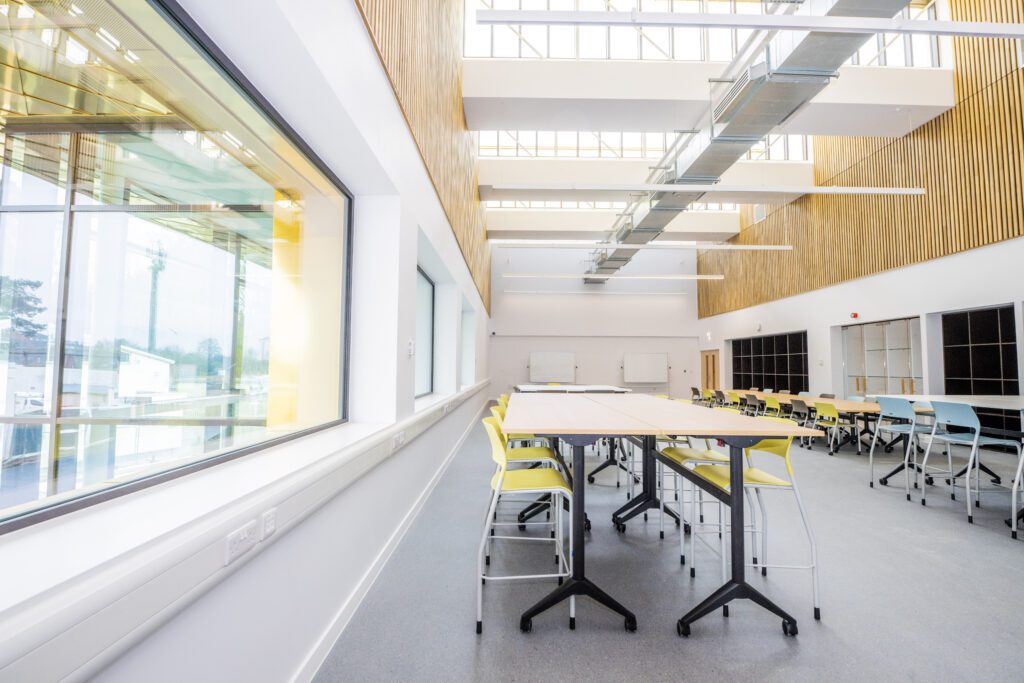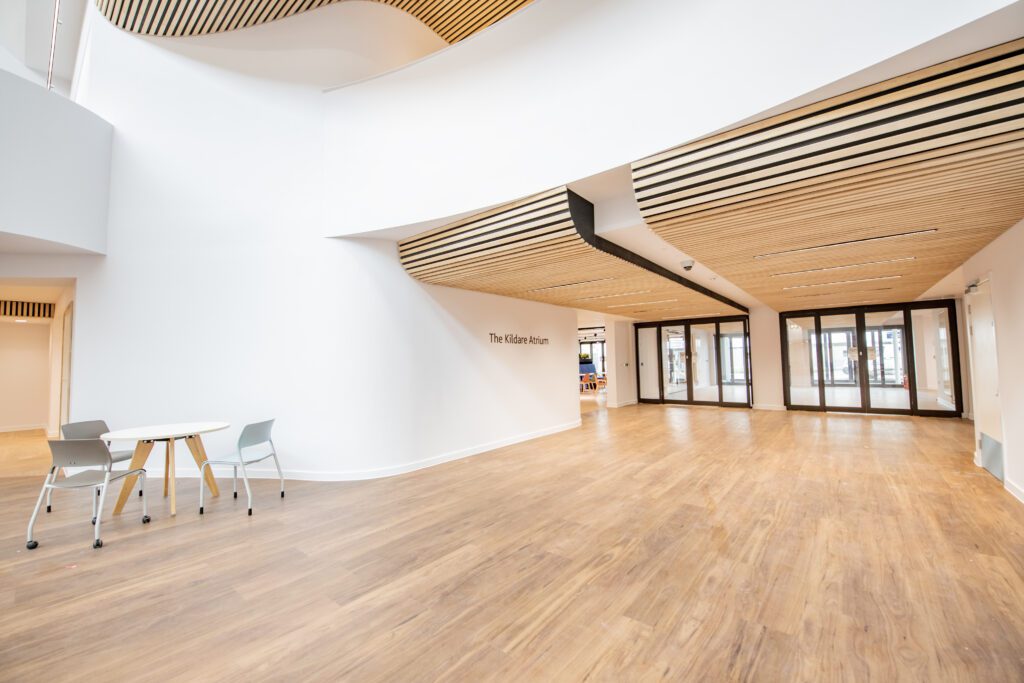 As part of the project team, M&E consultancy CPW also provided energy modelling, strategy and design support to enhance the existing fabric of the building and reduce air permeability. This has helped achieve a Gold SKA environmental rating from the Royal Institution of Chartered Surveyors and an energy performance certificate (EPC) A rating.
Mark Evans, assistant director of Estates at the University of Worcester, said: "The University of Worcester has worked with Stepnell on a number of projects since they were appointed to our Medium Works Contractor Framework. This includes recently completing our fantastic new Elizabeth Garrett Anderson building on our Severn Campus. Stepnell has demonstrated it can work collaboratively and innovatively to deliver what the University believes will be an outstanding teaching facility for the future healthcare and medical professionals."