A major extension and refurbishment project undertaken in the heart of a 'live' educational campus.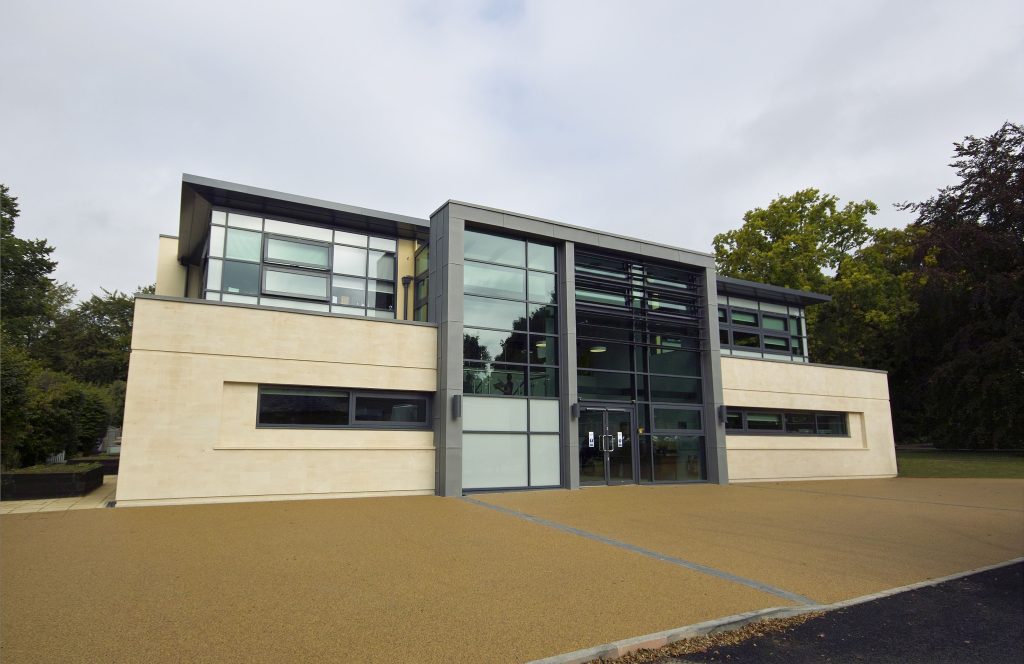 This scheme saw the existing single storey section of the Science Building demolished and replaced with a two storey extension. Our works also included the refurbishment of the existing two storey accommodation.
The new facility has provided laboratories, lecture theatres, a new sixth form science centre, main entrance and exhibition foyer. It is also fully wheelchair accessible with laboratory benching to teaching areas and tiered seating in lecture theatres. A supply and extract ventilation system incorporating natural ventilation stacks was also installed.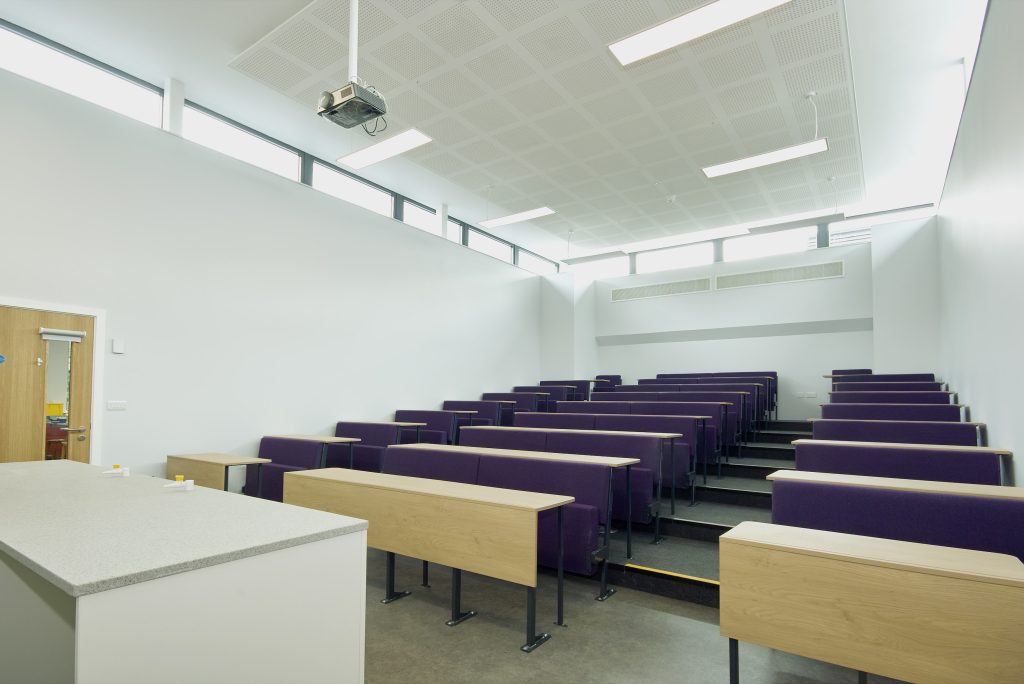 The first floor was constructed from a steel frame with pre-cast concrete planks and metal decking. Externally, the building features extensive glazed façades. The spacious new entrance has been fully glazed and protected with a Brise Soleil sun shading system.