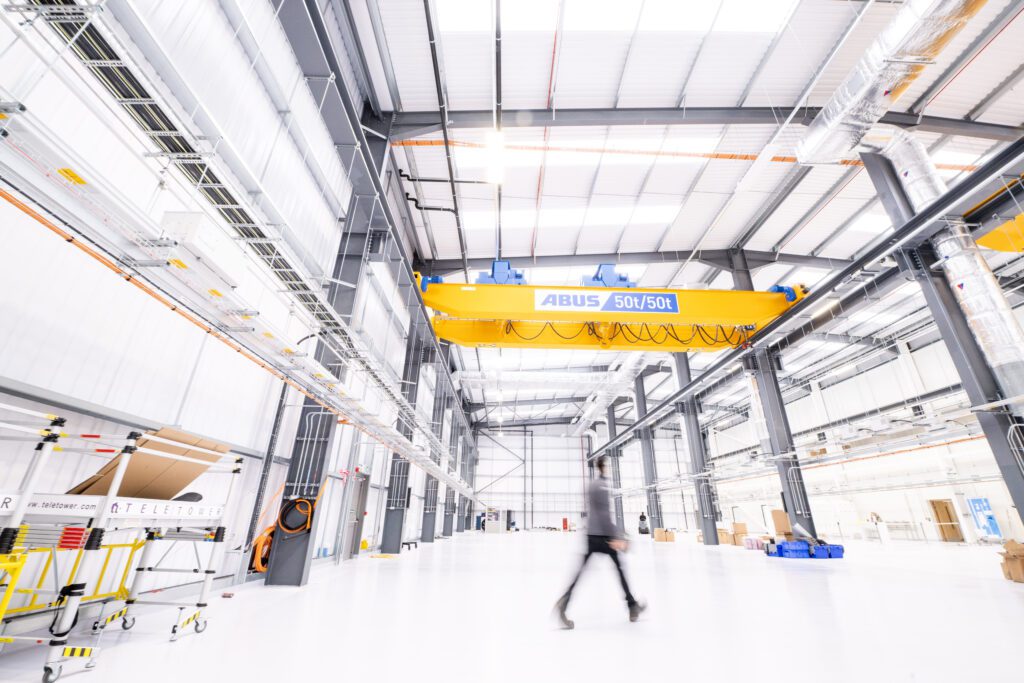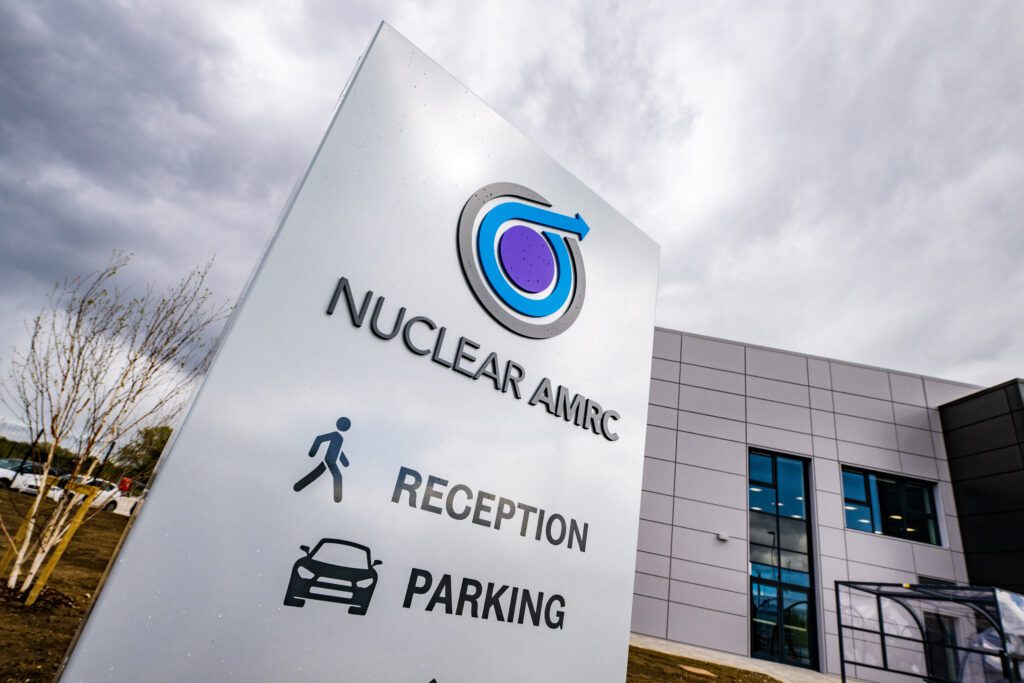 Construction of the award winning new build, Nuclear Advanced Manufacturing Research Centre at Infinity Park in Derby.
CLIENT: Infinity Park Derby LLP / Wilson Bowden Developments / March Developments
ARCHITECT: Stephen George & Partners
PROGRAMME: 48 weeks
VALUE: £10.9 million
Located in Infinity Park, Derby, a major national centre for industry and innovation, the UK's latest Nuclear AMRC is a purpose built industrial manufacturing nuclear research and development facility, including a large open-plan workshop with 10 metre ceilings and 50 tonne cranes to allow work on large fabrications and assemblies, and dedicated laboratories for 3D printing and rapid prototyping, virtual reality and visualisation, and equipment qualification.
The facility will boost industry capabilities in decarbonisation technologies and is expected to bridge the gap between industry and academia in the latest phase of industrial innovation in the Midlands. It is anticipated it will support companies to achieve UK Government objectives of increasing growth in manufacturing from 11% GDP to 20% GDP by 2030 and the climate change carbon net zero target by 2050.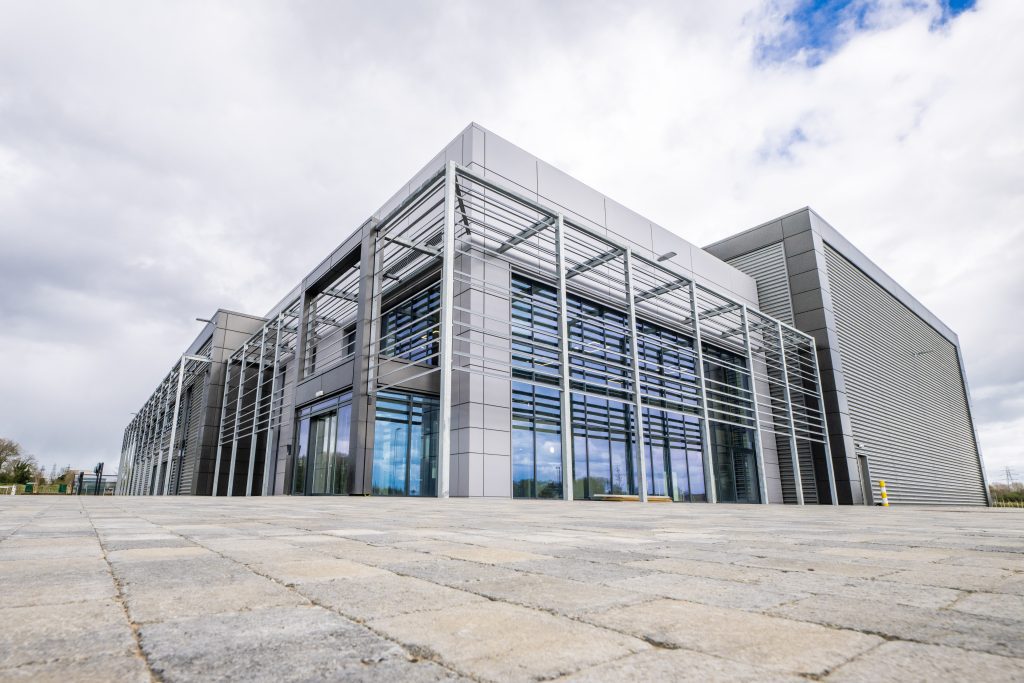 Constructed by Stepnell for the government-backed Infinity Park Derby (IPD), a unique collaboration between the University of Derby, Derby City Council, Wilson Bowden, Peveril Securities, the Harpur Crewe Estate and Rolls-Royce and developers IPD LLP, with over £9 million funding from the D2N2 Local Enterprise Partnership.
It is projected to support 100 companies in its first five years through the Fit for Nuclear supply chain development programme, while delivering upskilling opportunities to the local workforce.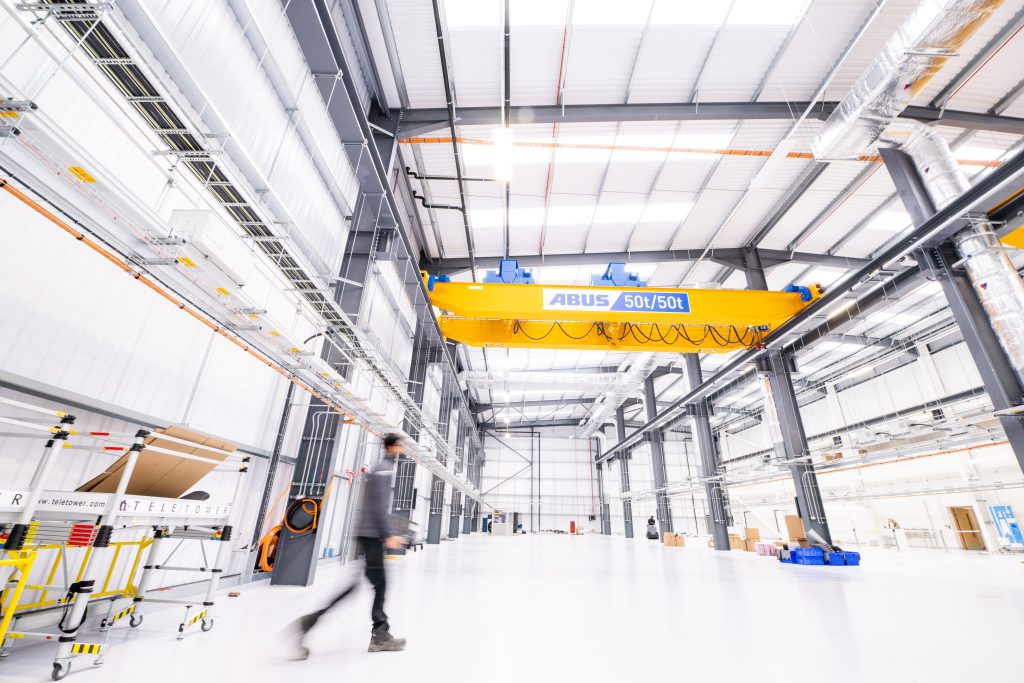 Nuclear AMRC Midlands follows a pilot facility in Infinity Park's iHub building, which Nuclear AMRC opened in February 2019. They worked with regional partners to build the new bespoke research facility, securing secured £6.85 million from central government in August 2020. We started construction of Nuclear AMRC Midlands in March 2022, and completed in April 2023.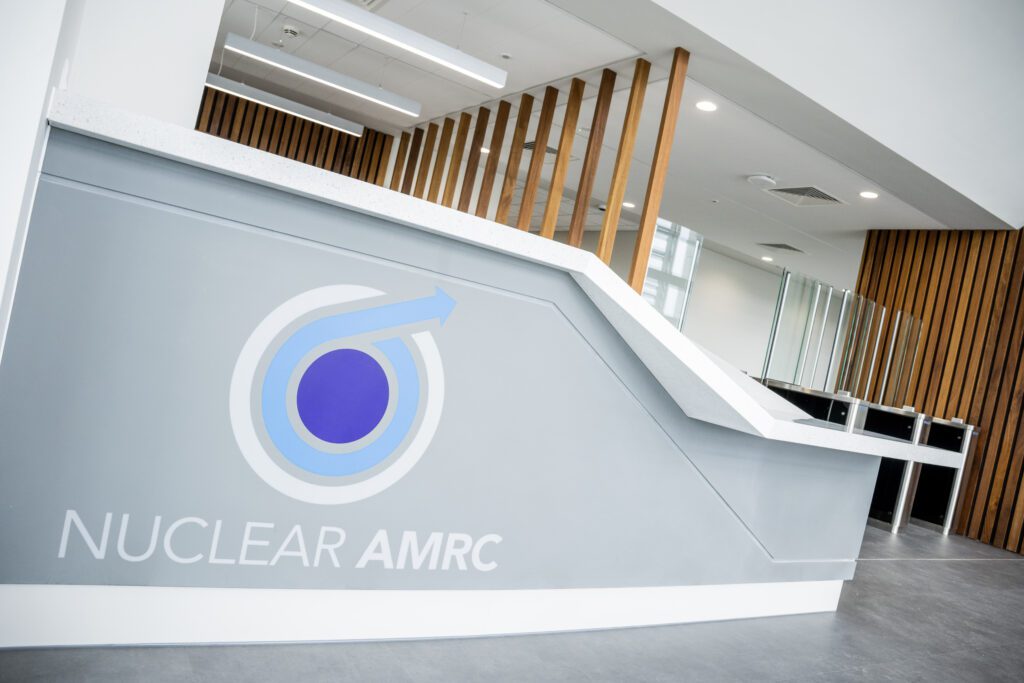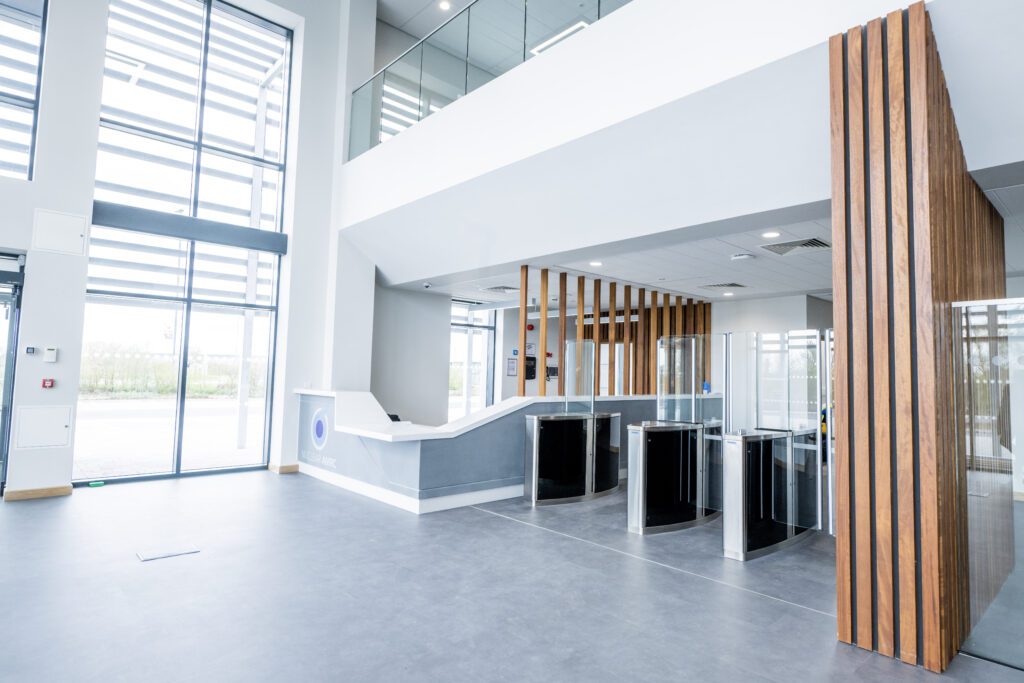 All joinery inside the welcome area was designed and crafted by Stepnell's Joinery Shop.
As befits a building dedicated to low-carbon technology development, the Nuclear AMRC Midlands has been designed to high standards of environmental sustainability.
The facility features 590m² of roof-mounted solar panels, generating around 83MWh of low-carbon energy a year – with estimated emissions savings of more than 19 tons of CO2 compared with the average grid supply. The building includes sustainable materials throughout including cladding, insulation and glazing, with site landscaping to increase biodiversity and green cover.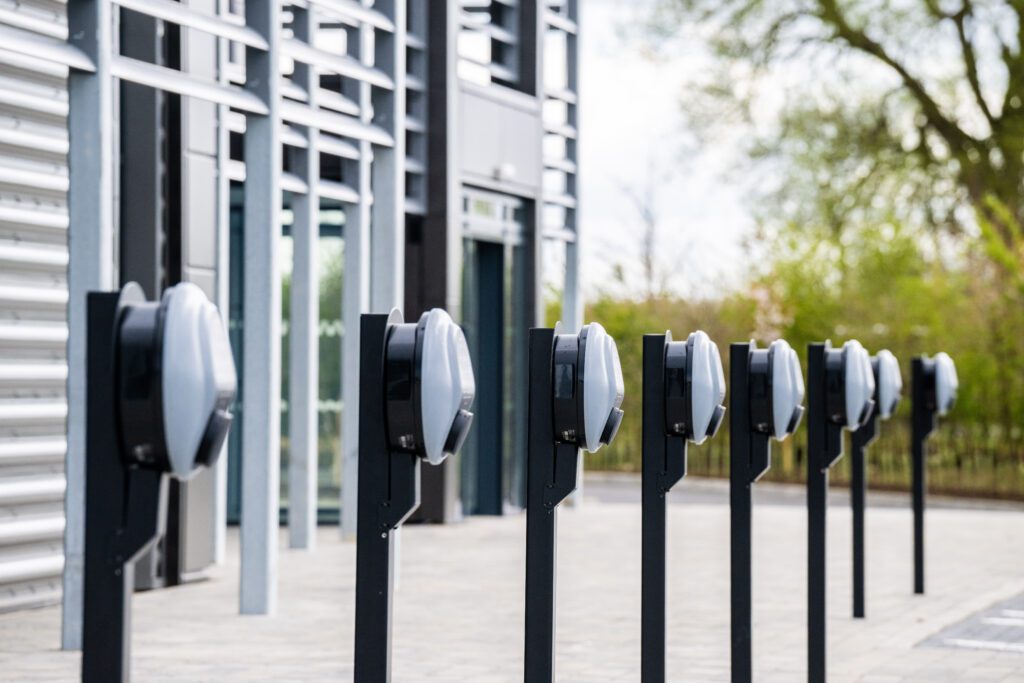 Social Value achievements
Derby City Council has a commitment to promote lifelong learning, inclusion in learning and employment and supporting people into employment. We offered our bespoke Personal Branding and Soft Skills for Employment workshop to schools across Derby.
We have hosted two Derby College T-level students for two days a week at NAMRC and are working with the college to produce a project which students will be able to use as up to one third of their work experience under the new T-level guidelines. 
Highlights included:
Considerate Constructors' Scheme – Score 43
42 hours of support into employment was provided to City of Derby Academy, Landau Forte College, Derby Connexions and Brackenfield SEND School.
19 weeks of training opportunities for those at Level 2, 3, 4+
12 weeks of unpaid work experience for 2 students at Derby College
21 weeks of paid work experience for placement year student from Nottingham Trent University
18% of our local workforce is undertaking an externally validated qualification
67% Local Spend within 30 miles
48% spend with local MSMEs
VCSE spend with Community Wood Recycling; 10 tonne wood recycling certificate achieved
3 hours of expert business advice to VCSEs and MSMEs
152 hours volunteering in the local community including working with The Conservation Volunteers to create a butterfly corridor in Swadlincote Woods
The Nuclear AMRC facility in Derby is a fantastic project that we are proud to have worked on. Stepnell is committed to investing in the local community and delivered over £4m of social return on investment on this scheme. Key activities have included employing a local supply chain, working with people facing significant barriers to employment through Derby City Council led initiatives, and collaborating with local education providers including Derby College, University of Derby, City of Derby Academy and Landau Forte College. – Tom Sewell, regional director at Stepnell