Winner of RIBA South Award, RIBA South Conservation Award and Oxford Preservation Trust Award. This project was to extend, refurbish and re-roof a Grade II listed Victorian library at the heart of a busy university campus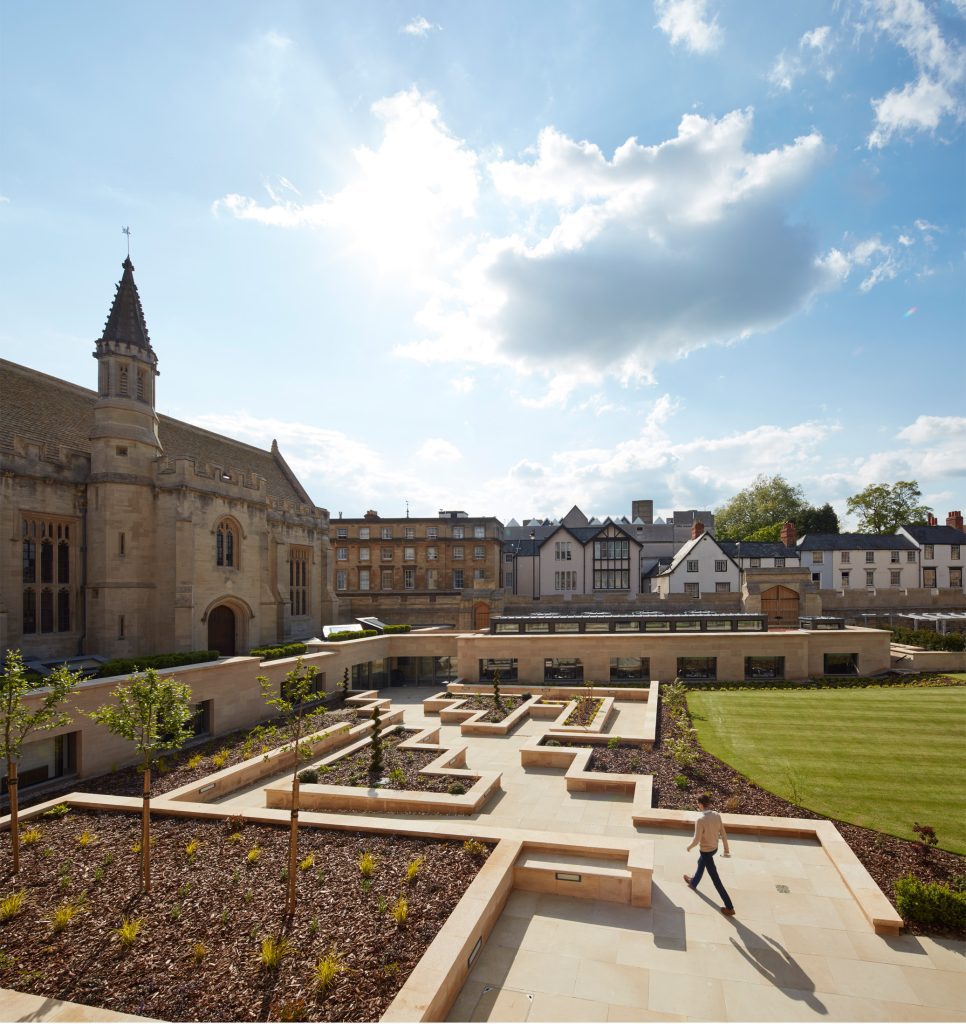 This exceptionally challenging £5.9m project has restored a magnificent historic library to its former glory, leaving it fit for 21st century purpose while maintaining the architectural integrity of the building.
The imaginative scheme tripled available space by installing an extraordinary freestanding three-storey steel and oak bookcase structure, adding a single-story extension and creating an entirely new floor level. As well as addressing provision for readers with special needs, out-dated plumbing and electrics, poor lighting and erratic heating, we also delivered new reading rooms and a striking external study space in a sunken quad.

The new building, which was partially built below ground level, incorporates a range of energy-efficient features including a green roof, environmentally-friendly heating, ventilation and lighting systems.
Our extensive experience working within Oxford colleges gives us a detailed understanding of the unique challenges presented by amending historic fabric in live environments. Sequential phasing is critical to eliminating risk. At Magdalen College, the technical solution included a form of top-down construction separating archaeology works from roof works, de-risking the works and creating a more certain critical path, whilst addressing ground water, underpinning and listed building requirements issues.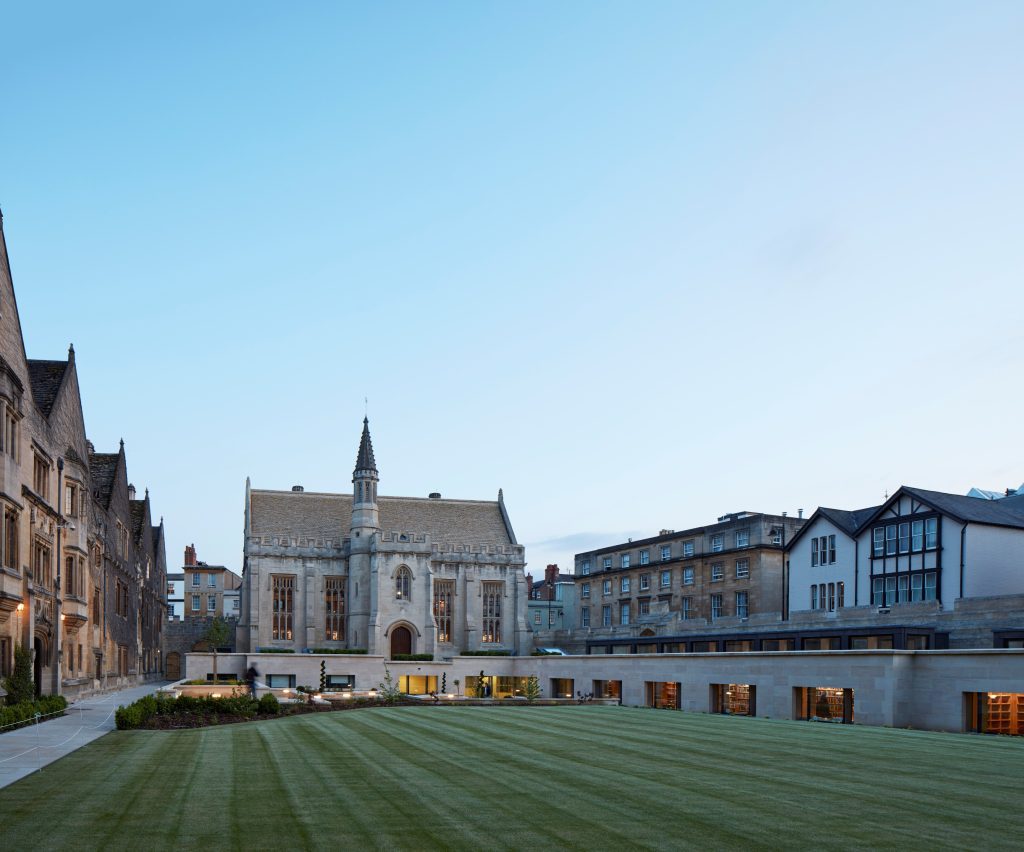 Building on the success of this project, Stepnell were delighted to be awarded the £13.8 million project for St John's College Library and Study Centre in Oxford where we are currently on site creating a new building, which will join the Laudian Library at the first floor and will double the current library seating facilities and significantly increase the current book shelving capacity. The facility will also feature a variety of different types of study space, including teaching and seminar facilities, rooms for group study, and an informal study area.
Whilst this project was won on a competitive basis, Stepnell demonstrated a better understanding of the technical and programming challenges. Our solution included the use of self-compacting concrete to reduce noise during construction, the programming of works to take stone artwork off the critical path and the provision of local off-site storage for the college's top soil during the works.