Refurbishment of the Urology Department at Kettering General Hospital along with a new courtyard for Crazy Hats Charity.
CLIENT: Kettering General Hospital
ARCHITECT: Chadwick Design
FRAMEWORK: SCAPE
This is our first project won through the SCAPE framework, one of the UK's leading public sector procurement authorities. The scheme includes a variety of improvements for Kettering General Hospital (KGH) NHS Foundation Trust and is the third scheme we have worked on with KGH.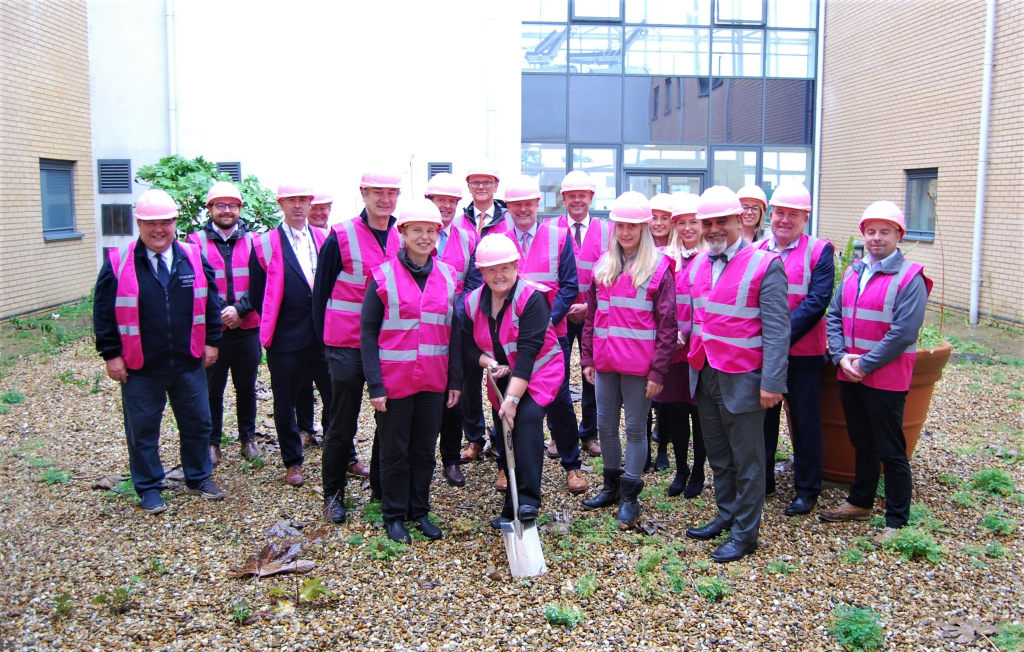 The project includes a variety of improvements starting with a waiting area and adjoining landscaped garden for breast cancer patients, then completing alterations and improvements to the hospitals' Urology Department located in the Treatment Centre.
The stand-out project benefits from money raised by the Crazy Hats Appeal, which generously funded the first extension portion of the project.
Key project achievements
We have committed to prioritise waste reduction of 0.032 tonnes per m2 and with a focus on social value, committed to building back into the region by allocating a minimum of 50% local labour and 60% local project spend within a 30 mile radius of the scheme.
Furthermore, targets have been set to ensure that a minimum 40% social economic value is added through the project. Part of the project spend will also be allocated to local VCSEs, we are employing a minimum of one apprentice to help provide skills and employment opportunities in the area.
"On behalf of Crazy Hats, I would like to say how excited we are that the work is now underway. We are also delighted that Stepnell is the build partner due to the high quality of their work – so we are very confident that the end result will be fantastic."Having had breast cancer myself and having supported so many other patients, I know the feelings of dread as you sit in the waiting room, waiting to hear if you have cancer, or not. It can be a lonely space and frightening. We hope that by creating a new tranquil, spacious and light waiting room area, patients, and their loved ones, will feel more relaxed and comfortable." Glennis Hooper, executive fundraiser at Crazy Hats