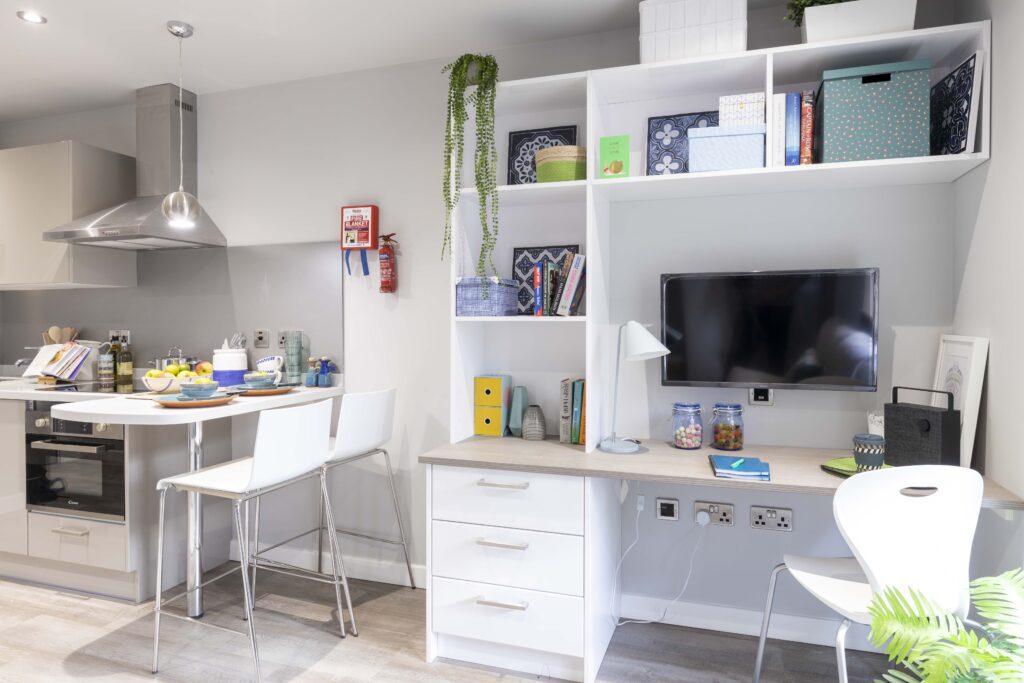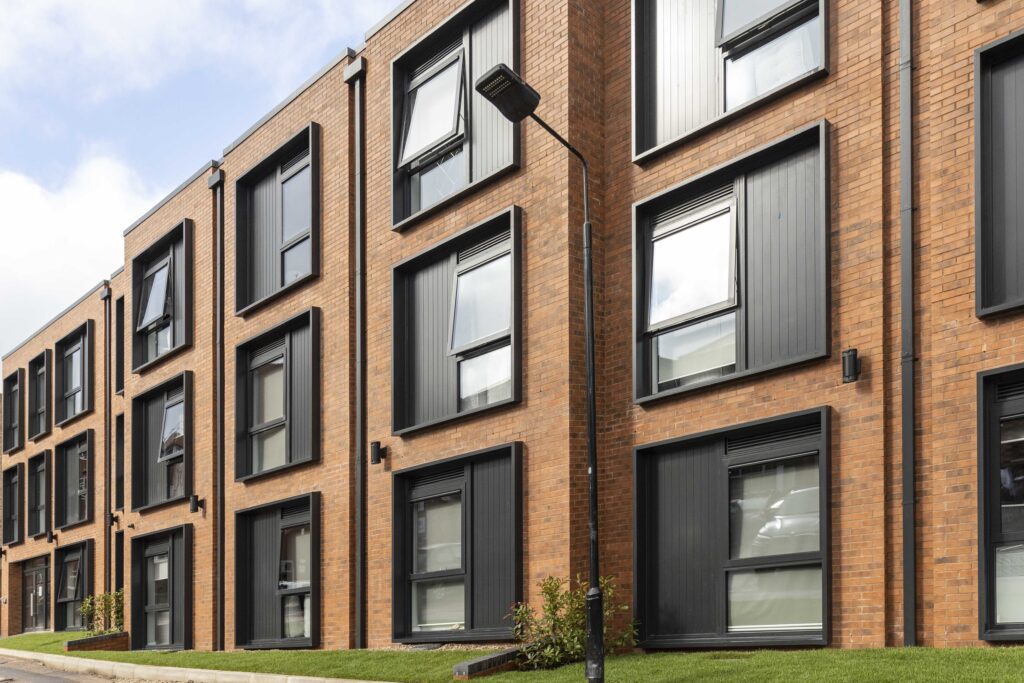 The delivery of our third student accommodation in Leicester City Centre for Zone Developments.
CLIENT: Zone Developments
ARCHITECT: MAS Architecture
PROGRAMME: 56 weeks
VALUE: £6 million
This demolition and new build project created high quality student accommodation in Leicester city centre.
The De Montfort Mews project was won on the back of our existing relationship with the client, having constructed two successful schemes previously with Zone Developments, the award-winning Princess Road East and West Walk, specifically targeting overseas students studying at Leicester University. The Student Zone brand required further expansion within the conservation area of New Walk due to the client's previous accommodation being fully let and not being able to meet the continued demand for their product.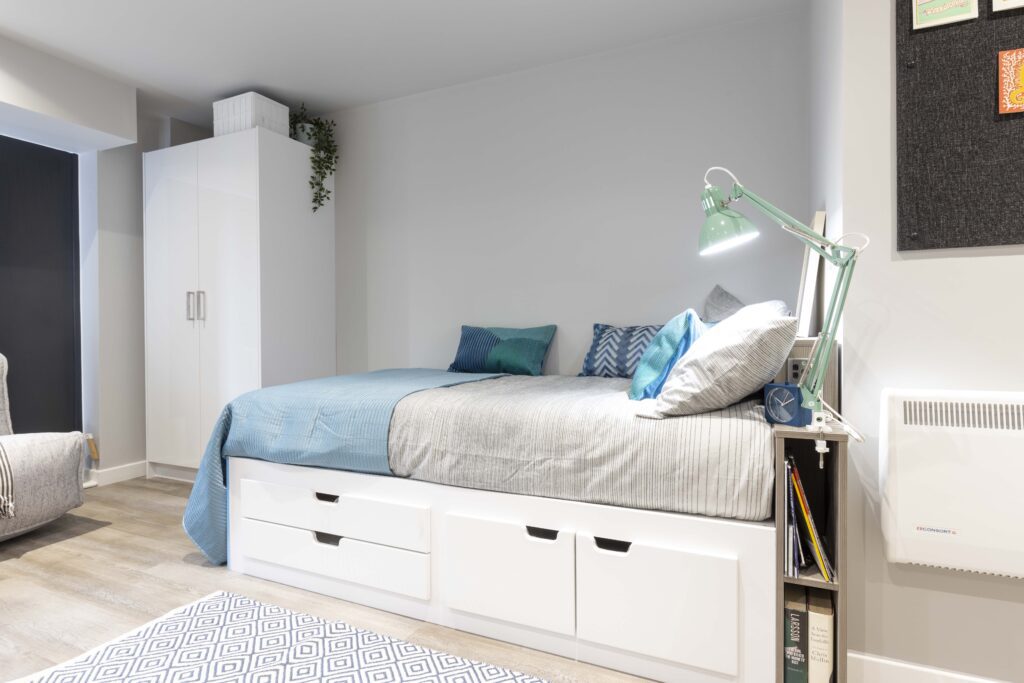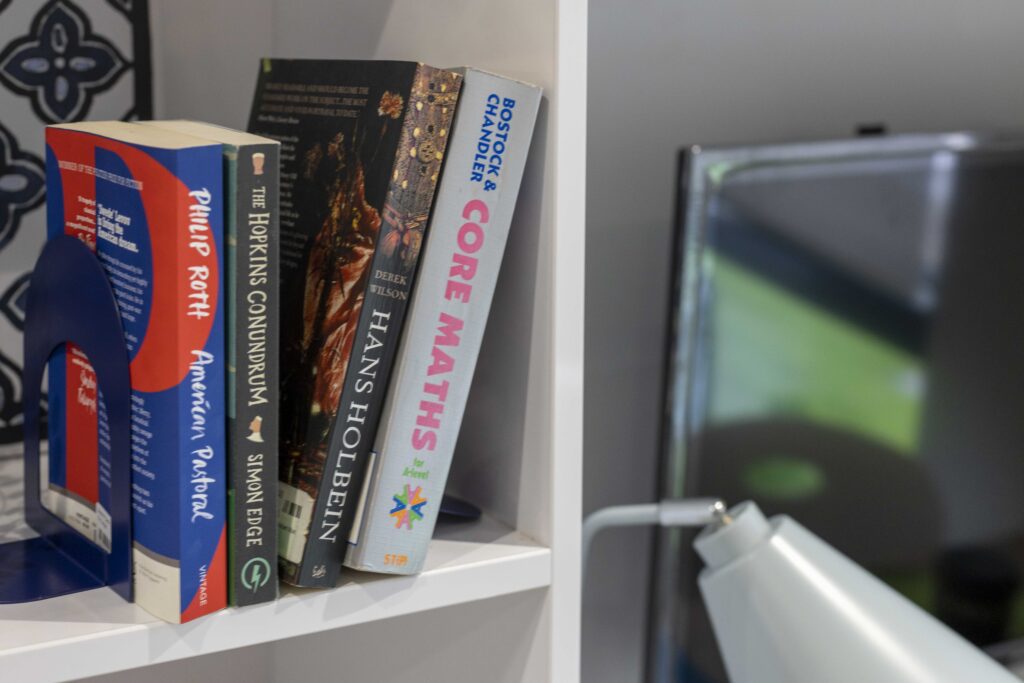 De Montfort Mews is situated between London Road and New Walk, formerly occupied with small office buildings. Large parts of the existing property were disused with no prospect of being reused. The project involved the demolition of nine existing mews houses and one detached property. The site now boasts a four-storey new build, high-end student accommodation scheme, compromising 91 ultra-modern studio apartments, each with ensuite bathrooms. The complex also incorporates a gym, cinema room, study pods, laundry, communal areas and main reception. External parking/drop off spaces, cycle stores and communal garden space.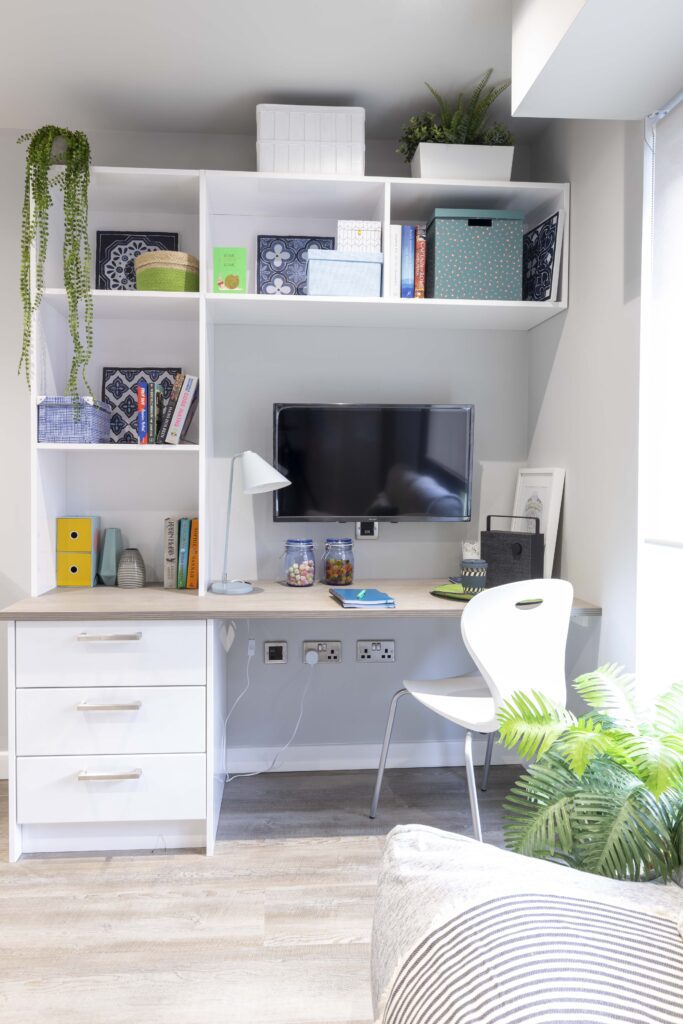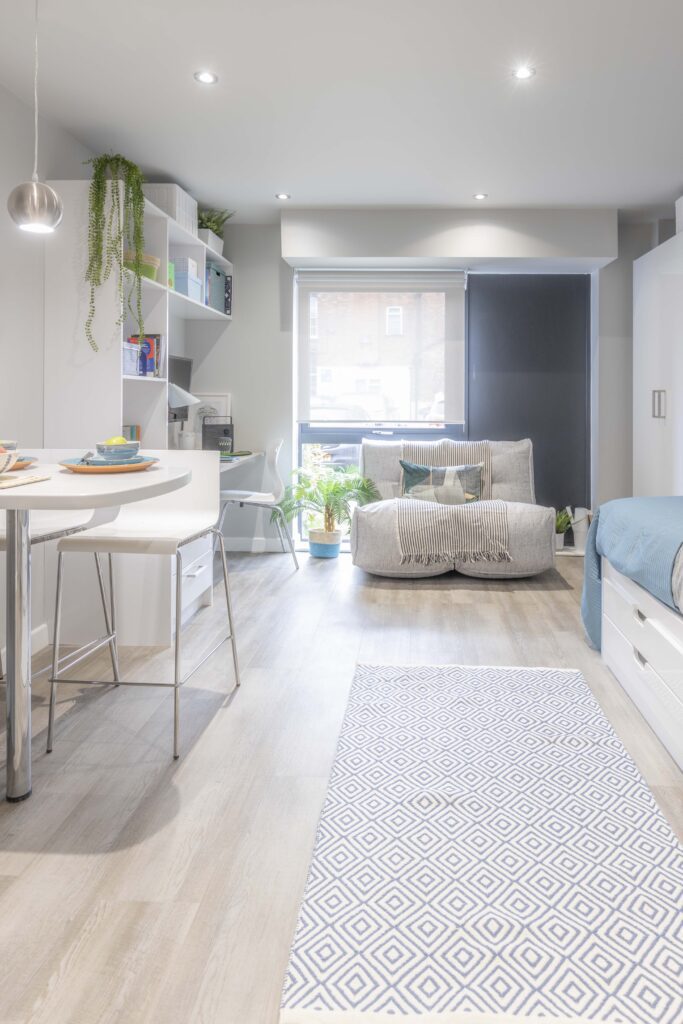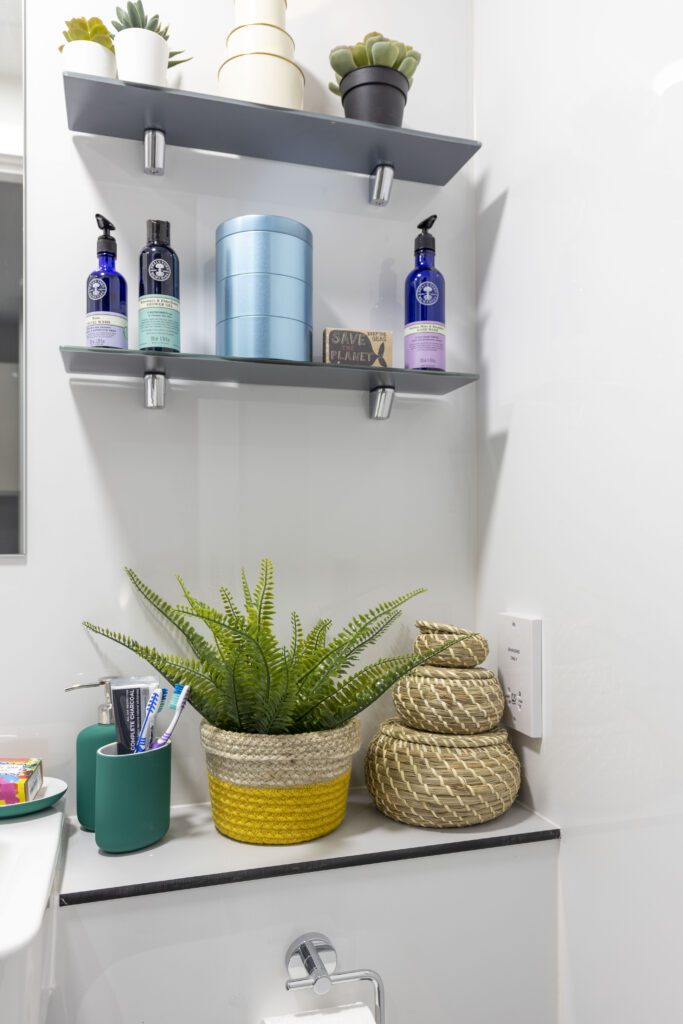 Challenges
The project was negotiated with Zone Developments. Stepnell was involved prior to planning submission to ensure the design met the project's requirements. The consultants and supply chain worked collaboratively with the team bringing their knowledge of the Zone product to the project.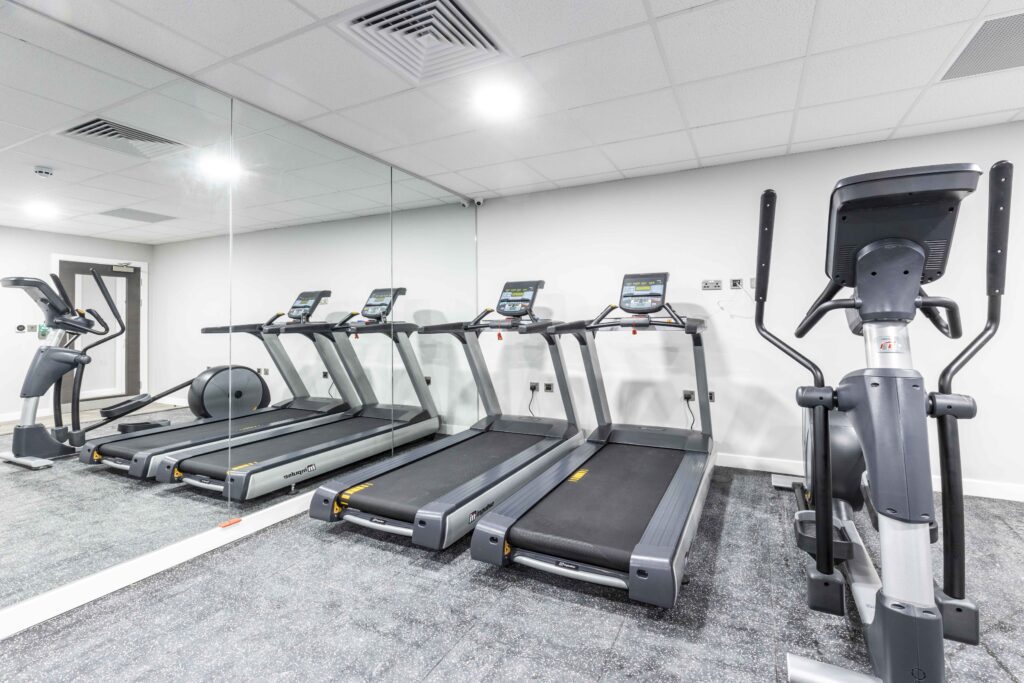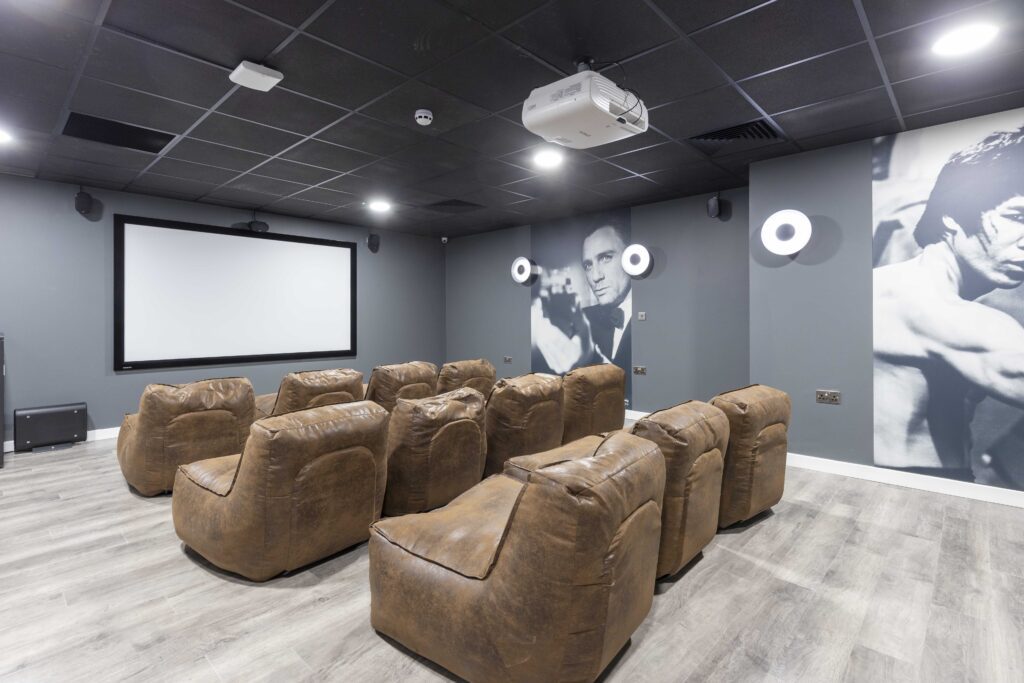 Client's key drivers for the scheme:
Deliver a project for the new academic year to optimise rental income on the client's investment. Off-site manufacture of bathrooms, kitchen pods and incorporating metsec walling to remove the brickwork from the critical path were key drivers for success.
The development features the use of pre-engineered modular bathroom pods, which were delivered on site fully fitted and ready to install. The pods were manufactured in advanced factory conditions off-site, a precise process that ensured that they were finished to exact standards, thus significantly reducing construction times.
Optimise bedroom space from the site but incorporating communal space, including cinema, common rooms and on site laundry space and bubble tea providers, which were specific requirements for the students being targeted. To provide this within the planning height restrictions of the conservation area, a basement area was incorporated within the project for the communal areas to be housed. The client's model of £75k per bedroom space was achieved with all rooms being fully ensuite and self-contained.
Energy in use was critical for the client, together with low maintenance solutions as the product gets heavy use and provided students with all-inclusive bill rentals. This was provided through electric panel heaters, rather than central systems due to reliability of installs, less risk of leaks and long-term maintenance being lower. This was complemented with renewable technology of CHP for hot water heating and future proofing of the roof design and M&E for PV installation, which has since been installed due to energy price increases.
Robust finishes were required for maintenance of the product. These were provided through paint grade doors for maintenance ease, adhesive applied Kardeen flooring rather than Klick allowing replacement of any damaged tiles if needed and Corian worktops to kitchens in lieu of laminate.
Efficient transport links to the University of Leicester and De Montfort University being within a mile from the campus complemented by internal lockable bicycle storage within the project.
The new development has transformed this brownfield site in a highly sustainable location at the heart of Leicester city centre, providing 91 self-contained studio bedrooms, each with ensuite bathrooms.
This collaborative project helped to create some of Leicester's most sought-after student accommodation. It was designed to achieve the highest quality standards and was completed on time and to budget.