Extensive project for the remodelling and refurbishment of an existing year block.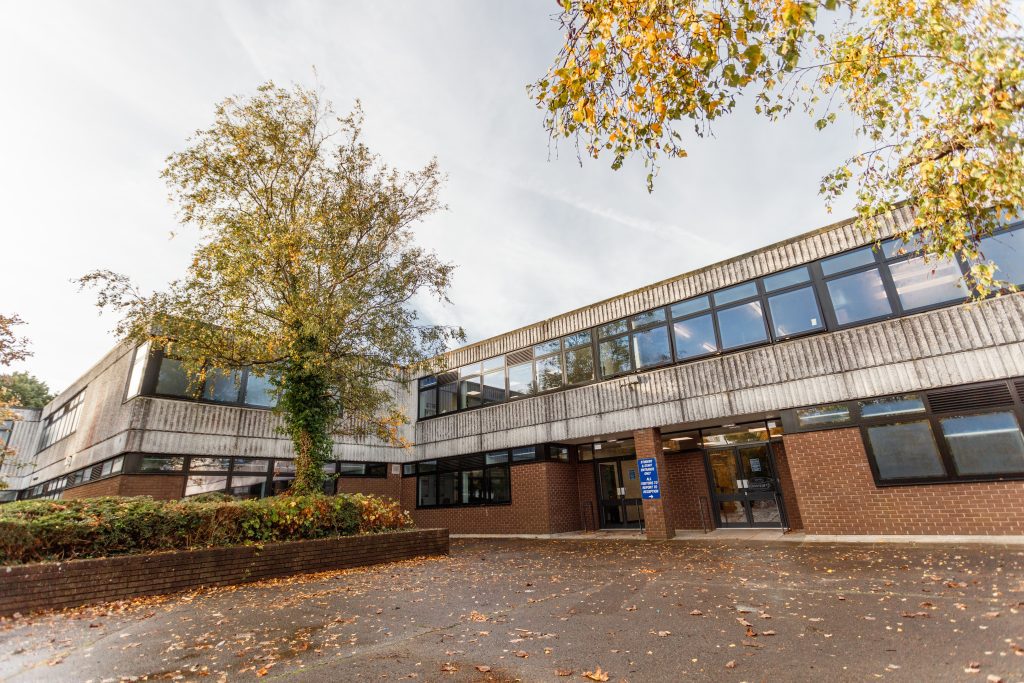 Stepnell were approached to competitively tender for this project after recommendation from the client due to a number of previous successfully completed projects for the School.
Corfe Hills School is a co-educational upper school in Broadstone, Poole, Dorset. The school has 869 students.

The project included the complete strip out, remodelling and refurbishment including asbestos removal to a teaching hub which included teaching and staff areas as well as circulation areas. The audio visual system went through a much needed upgrade with new projectors, speakers and lights. All associated services and controls were also streamlined, which increased the quality of lessons.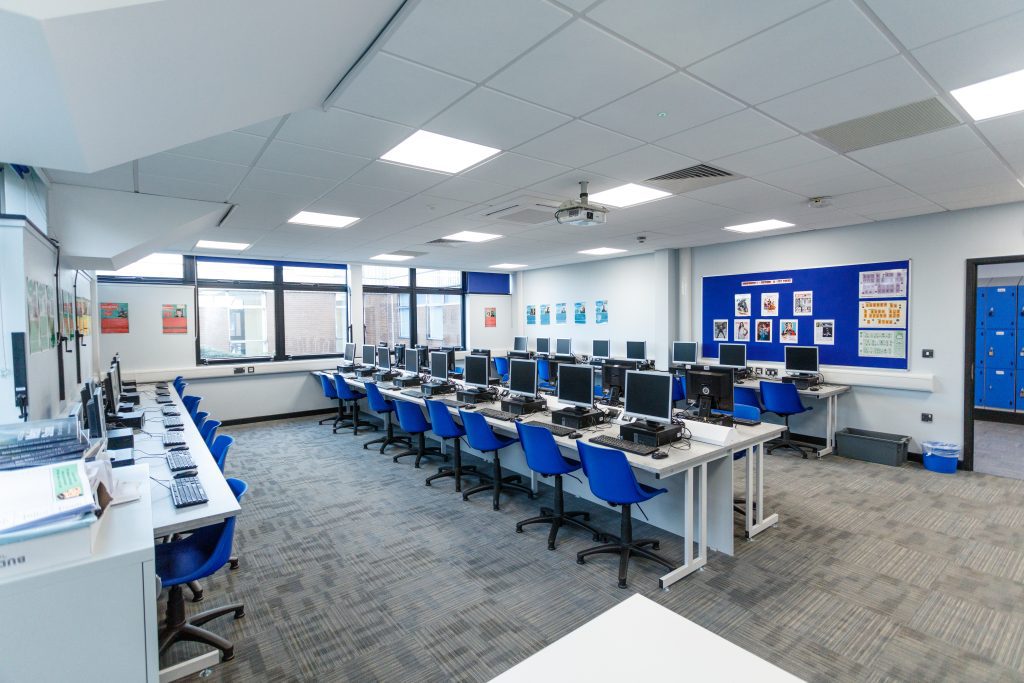 The external façade was refreshed by replacing fenestration. There was an emphasis on increasing student and teacher welfare, focusing on ventilation, this was achieved by installing natural ventilation heat recovery units along with carbon dioxide detectors.

All works took place in a live school environment with works in close proximity to occupied classrooms.
The client were delighted with the completed project and praised the team for their professionalism and hardworking approach to deliver a high quality finished product.