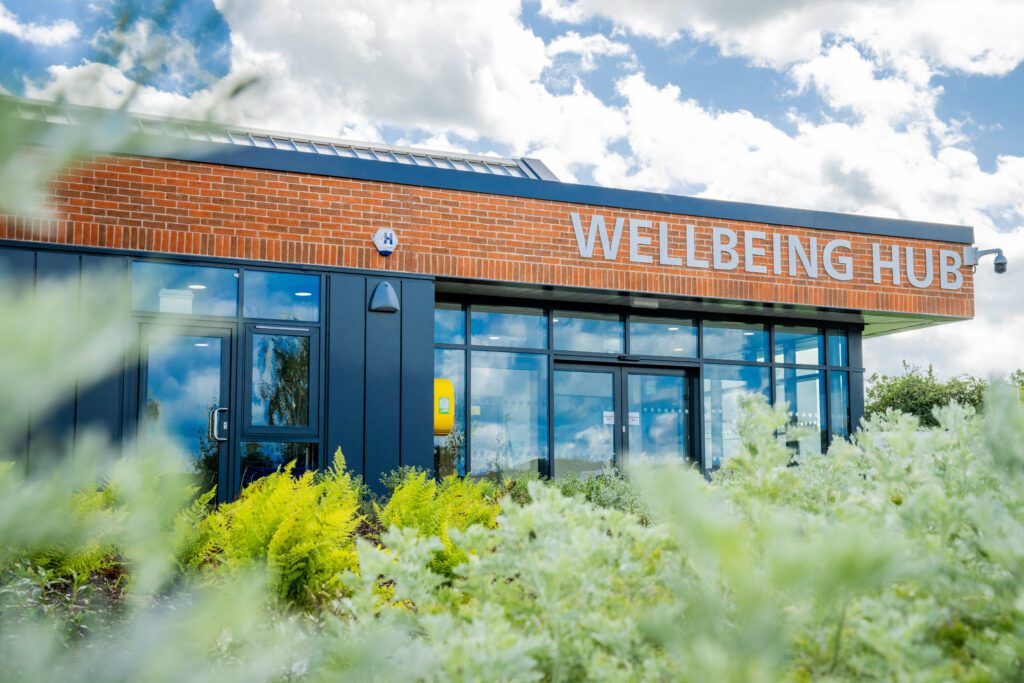 A new build Health & Wellbeing Hub designed to provide a space dedicated to boosting mental and physical wellbeing for up to 400 employees and associates at Chesterfield Royal Hospital.
This included delivery of state-of-the-art gym facilities, areas for complementary therapies, counselling rooms, and group or individual reflections after traumatic incidents.
CLIENT: Chesterfield Royal Hospital (CRH) NHS Trust
ARCHITECT: Southgate & Sarabia
PROGRAMME: 39 weeks
VALUE: £2 million
FRAMEWORK: NHS Shared Business Services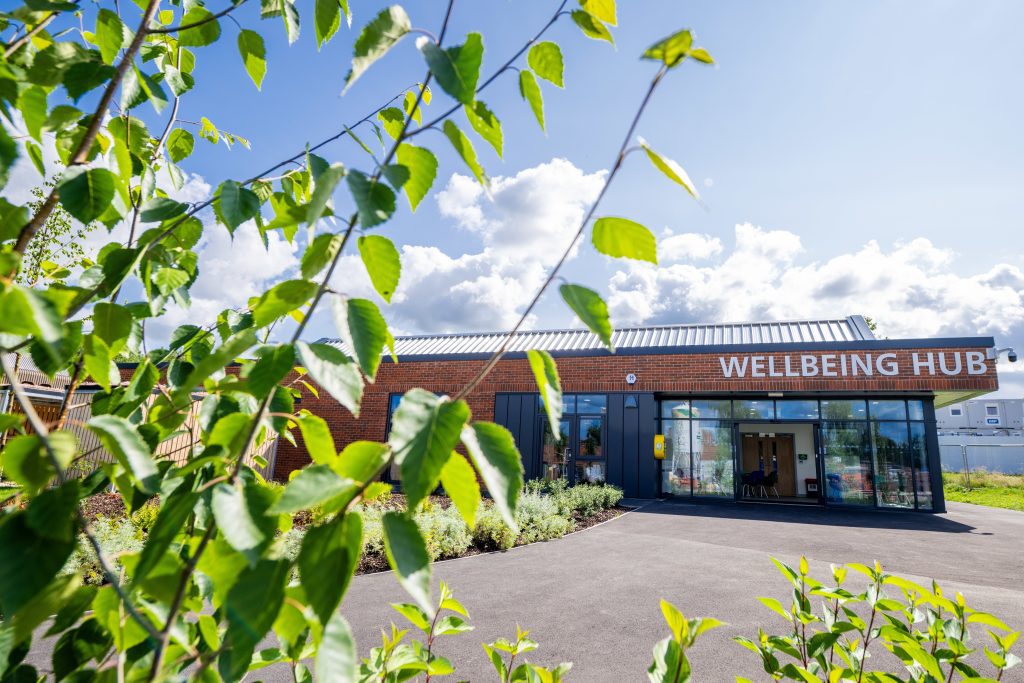 Procured via the NHS Shared Business Services framework, and achieving the RIBA 2030 Climate Challenge embodied carbon target for 2025, the project is an example of how excellence can be achieved for the public sector across both sustainability and build quality.
Responsible for design elements and quick delivery of the facility we used our extensive health sector expertise to deliver the project.
Development of the hub benefited from our BIM design, structural works and landscaping expertise. We advised across all areas that were key to the project's success and engaged with the client team early to best meet the client's budget.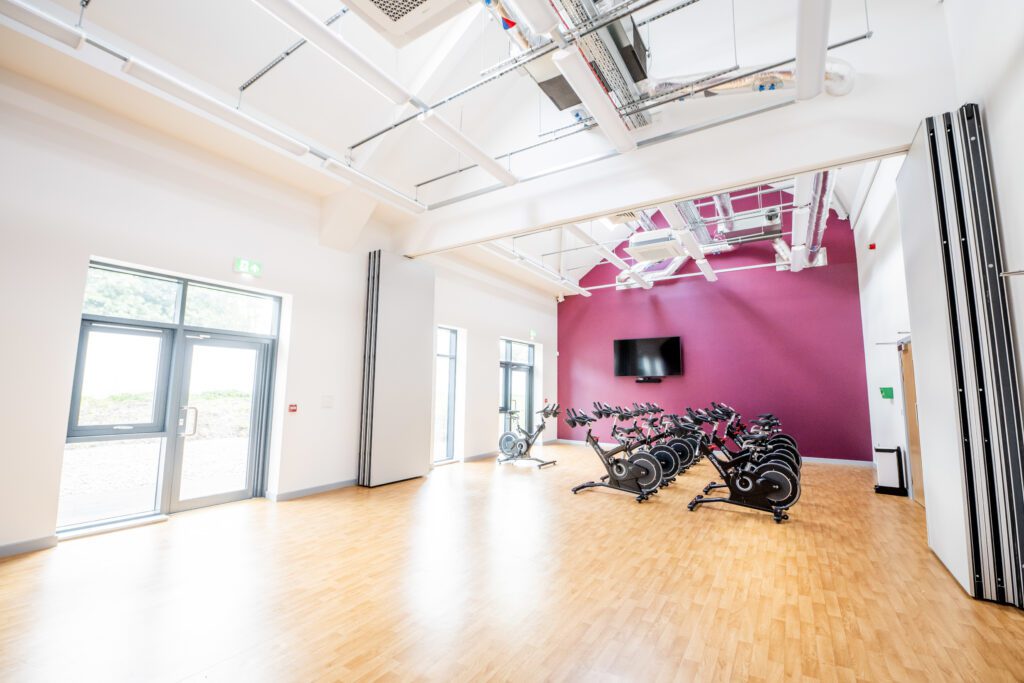 Key project achievements
A bespoke social value strategy was created for the project and included generating jobs for three local people, as well as organising fundraising events and carrying out extensive community outreach through the build cycle.
Working with local schools, Chesterfield College and Parkside Community School, more than 100 hours of support into employment training was provided. This included 47 weeks of training for local trainees and apprentices studying at Level 2, 3 and 4+.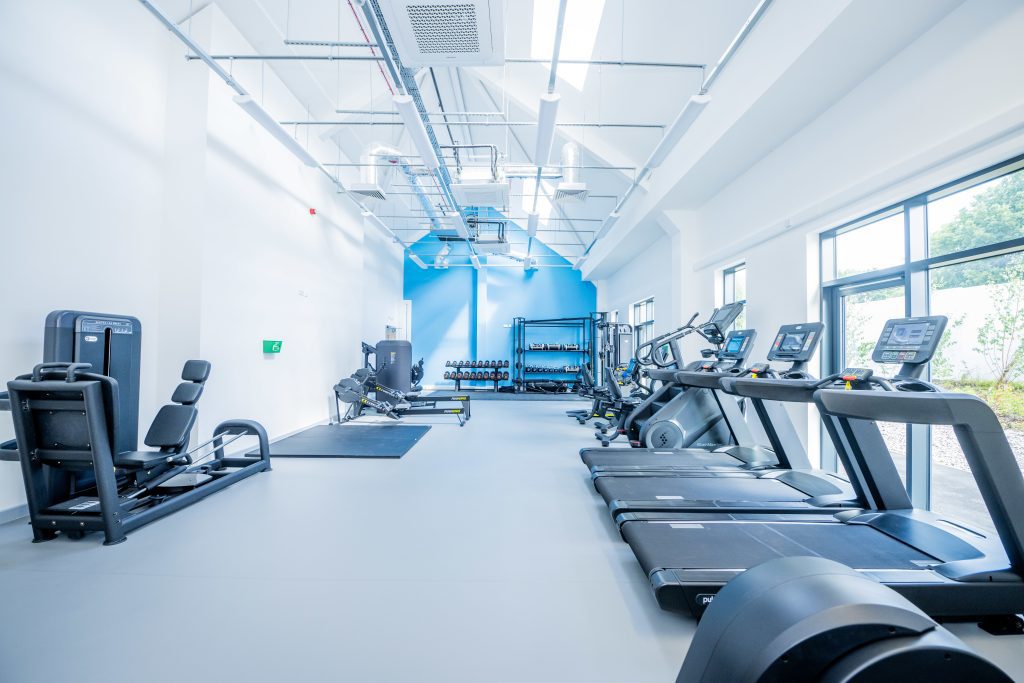 Within a 30-mile radius of the project site, local supply chains were utilised. The project achieved an overall 50% local spend, including 36% that benefits local SMEs.
We organised a Christmas charity event, the Rockin' Reindeer Ride, to help raise funds for the charity. Three exercise bikes were lent to us by Nuffield Health and set up in the foyer of the hospital. Fifty people, including 24 of our employees, 12 NHS staff and 14 supply chain partners, cycled 1163 km over 24 hours to raise £2,624 plus gift aid for the charity.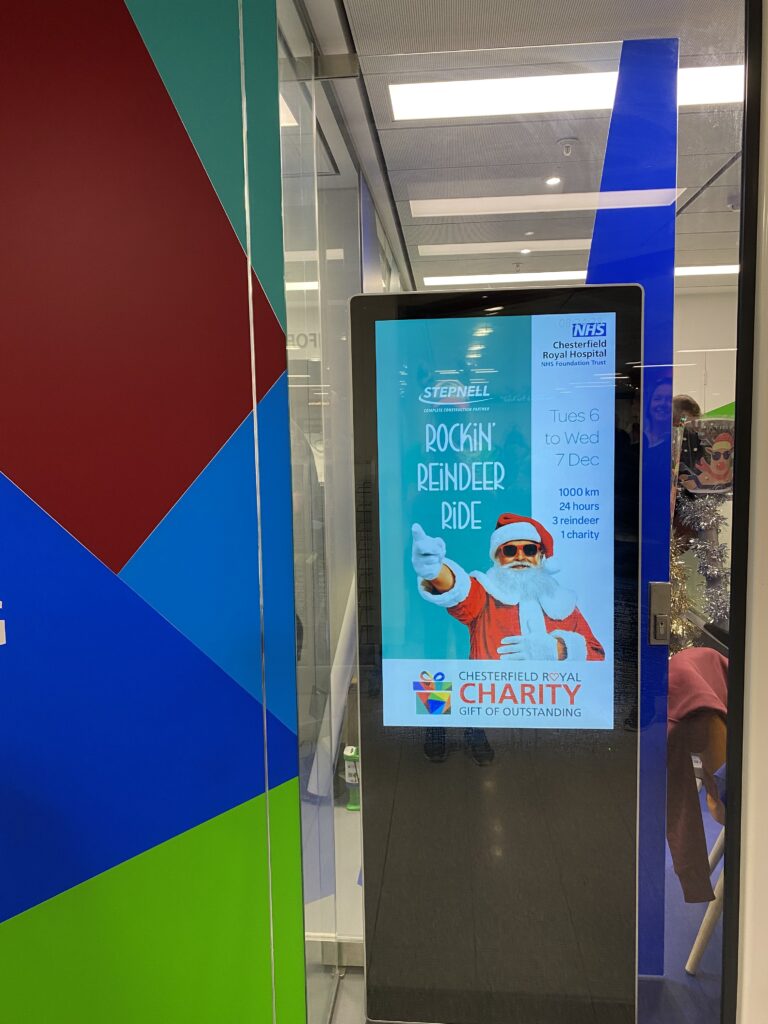 Air source heat pumps were used to deliver energy to an efficiency of 300%. The ventilation provided by ceiling mounted mechanical ventilation heat recovery units (MVHR), which provides up to 95% efficiency.
By partnering with CarbonLEAF at University of Lincoln, the use of 'One Click Life Cycle Assessment' carbon modelling software was employed.
The project achieves the RIBA 2030 Climate Challenge embodied carbon target for office buildings in 2025 with an embodied impact rate of 1309kgCO2e per m² of gross internal floor area.
The overall result was that the Building Regulations UK Part L (BRUKL) and EPC of the hub presented as A-rated.
"It has been a pleasure for Southgate & Sarabia Architects to work with Stepnell as Main Contractor on the Health & Wellbeing Hub at Chesterfield Royal Hospital. The team from start to finish were great to work with, taking a proactive approach on the design and build of the project. The team pushed for sustainability, which was really refreshing for a contractor to be so passionate about sustainability. It was great for the team to work in a collaborative way, getting involved with events outside the project, which was an opportunity for the teams to work together for a good cause. I think the thing that stands out for me working with Stepnell is their focus on social value and how they go above and beyond to help and support their local and regional communities. I was fortunate to support Stepnell at an event at Nottingham's Girls Academy, where we engaged with 150 young girls to get them interested in the construction industry. We would have no problem recommending Stepnell to any of our clients and we would be delighted to work with Stepnell again soon." Natalie Sarabia-Johnston BA HONS DIP ARCH ARB RIBA – Director and Founder, Southgate & Sarabia Architects Ltd